Here's What We're Buying Our Dads (and Husbands!) This Father's Day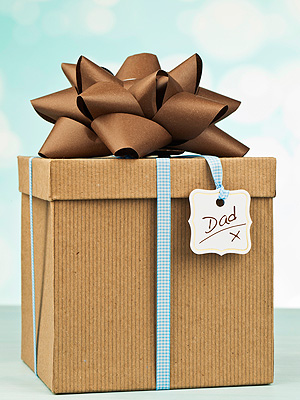 Courtesy Getty
Every year we're scrambling to figure out what to buy our dads, or even husbands for Father's Day.
But most gift guides are full of too-boring items (ties and socks, anyone?) we'd never run to the store to buy.
That's why this year we decided to put together our own list.
From a trip to Graceland or a stay at a fancy lodge to the hottest sneakers, we hope it helps inspire whatever you decide to get the special guy in your life.
Check out our picks below:
Zoë Ruderman, Deputy Style & Beauty Director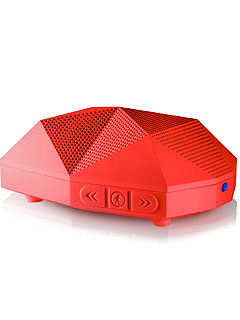 Courtesy Rei
My dad likes to listen to books on tape, podcasts and music while he's working around the house, in the garage or out in the garden and I think it's time he upgrade to a portable speaker instead of earbuds.
This portable speaker ($130) is really rugged and built to get banged up, plus it's water-resistant so he doesn't have to worry about accidentally spraying it with hose. And it's compact — the speaker is described as being "small enough to stash in your fanny pack," but do you really think a style editor would let her dad wear a fanny pack?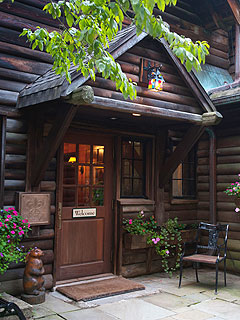 Courtesy the Lodge at Glendorn
If your dad is more of an experiences-over-stuff type of guy like mine, a weekend at the insanely beautiful (and fun) Lodge at Glendorn is the right choice.
It's like camp for adults, only the food isn't slop (actually it's award-winning), the rooms aren't filled with bunk beds (they're stunning suites with even more stunning views) and the activities are things you and he will actually really, really want to do (fly fishing, spa treatments, skeet shooting, hiking, Jeep tours, kayaking and tons of other stuff).
Just get ready to break the bank, rooms can run anywhere from $500 – $2,300 a night.
Sarah Michaud, News Editor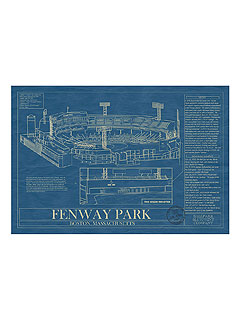 Courtesy Uncommon Goods
My dad is a huge Boston Red Sox fan (my brother even took him to the World Series-winning game last fall) so what better way to commemorate his love for the game than with this framed blueprint ($185) of his favorite park?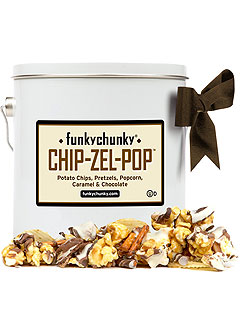 Courtesy Funky Chunky
My dad also loves to snack at night while watching TV, and this Chip-Zel-Pop tin ($43) is the best of all worlds. Potato chips, pretzels and popcorn all in one!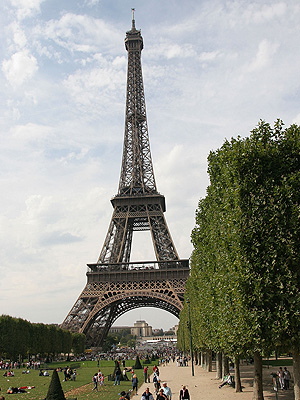 Courtesy Getty
If I really had the money to splurge, I'd love to take my dad to Paris. Our ancestors are French and he's always wanted to visit his homeland. From tours of the Eiffel Tower to eating at fancy restaurants and staying at a five star hotel, we'd do it all.
Shanelle Rein, Associate Style/Features Editor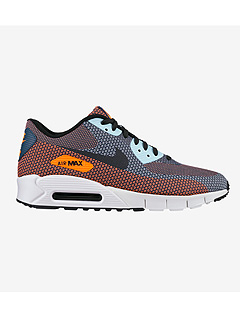 Courtesy Nike
My husband's a real sneakerhead and he's been eyeing these Nike Air Max 90 Jacquard ($120) for months. Now I can prove that I'm really listening when he's waxing poetic about cool running shoes. Plus, they're on sale so it's a total score for both of us.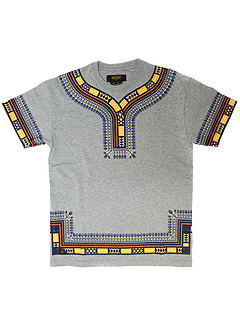 Courtesy Extra Butter
When I saw this Dashiki tee by 10 Deep ($46), I immediately added it to my gift list. My husband is from Nigeria, so I thought this would be a fashion-y way to pay tribute to his roots.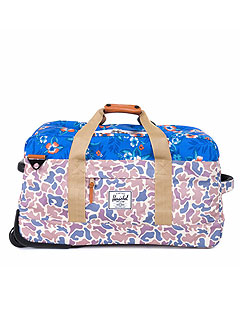 Courtesy Herschel Supply Co.
My husband travels a lot for his job (he's a music engineer/producer) so he needs luggage that's sturdy and handles well over time. From the contrast camo and floral print to the full grain leather trim, this wheelie bag ($185) from Herschel Supply Co. fits his aesthetic perfectly.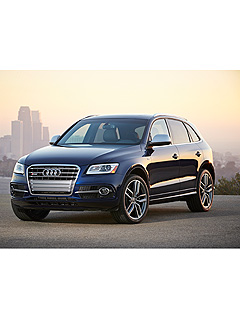 Courtesy Audi
When we had kids, my husband had to give up his sports car-driving dreams for a bigger family car. But Audi's new sleek SQ5 comes really close to giving him everything he wants.
Not only is it big enough for our five person brood (2 adults and 3 kids), but it drives like a dream (it can go from 0 to 60mph in 5.1 seconds)! It also has a high safety rating — and that's all I really care about. So if I was really splurging, I get him one of these so we could all enjoy.
Brittany Talarico, Associate Style News Editor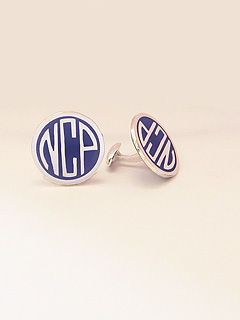 Courtesy Auburn Jewelry
I'm getting married in October and my Dad is so excited to whip out his tux. So I've been on the hunt for some fun (and affordable) cufflinks to surprise him with for Father's Day.
I love the classic monogram style of this classic set ($145), and I think he'll really appreciate the sentiment behind them.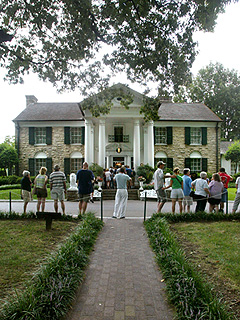 Courtesy Getty
Since my dad is shelling out some serious money for my upcoming wedding, I'd love to surprise him with a trip to Graceland.
He's a huge Elvis fan (it's his go-to karaoke choice and his impressions always come out around the holidays), and he's always talking about how he'd love to go to Memphis. So if I happen to hit the Power Ball jackpot in the next week, I'll be booking him some tickets.
For more gift ideas, check out these celeb picks from James Van Der Beek, Terry Crews, Dierks Bentley and more here.