Photographer Captures Bodies of Mothers – and the Results Are Beautiful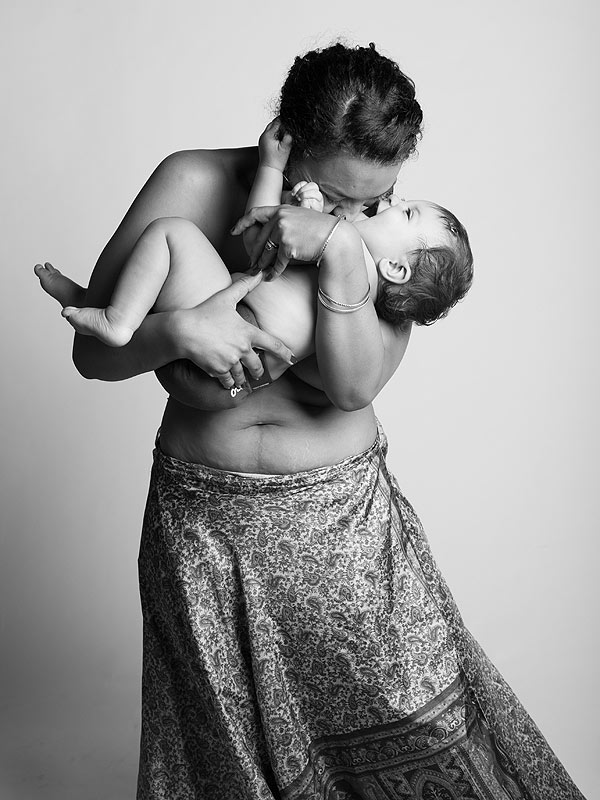 Jade Beall
Every laugh line, every stretch mark and every curve is a story — a story that Jade Beall wanted to tell without words.
In a series of raw photographs filled with emotion, Beall captures the bodies of 16 women, all in different stages of motherhood, and highlights their journeys through pregnancy, cancer, stillbirths, miscarriages and more in her new book, The Bodies of Mothers.
Her hope is to inspire others to embrace the skin they're in.
"A Beautiful Body Project is a movement of women coming together to tell their stories and celebrate their ever-changing bodies so that future generations of women can live free from self-suffering," Beall writes.
One black and white snapshot (above) showcases the bond between a mother and her beautiful baby, who can't help but giggle as his adoring mom gets in a snuggle, while one of the few color photos from the collection features a woman showing off her side profile (which has been adorned with a floral tattoo by artist Melanie Nead) and pronounced stretch marks.
Other portraits incorporate partners as they cradle their loved one's pregnant bellies, mothers baring it all to celebrate the beauty of breastfeeding, and generations of families coming together.
And while each woman's individual motherhood is embraced, each photo comes with one promise: Beall never enhances or airbrushes any of her subjects.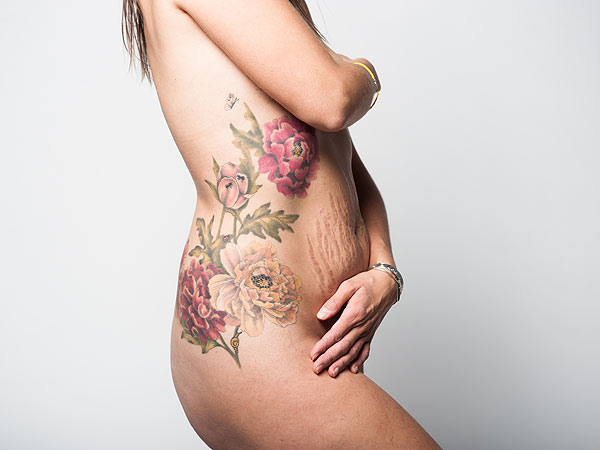 Jade Beall; Melanie Nead/Icon Tattoo
See more photos from the shoot at Cosmopolitan.com.
— Anya Leon