7 Maleficent Treats That Will Make Your Kids (and You!) Squeal with Delight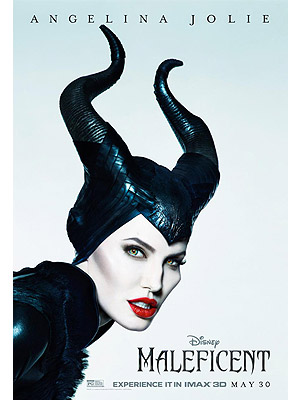 Courtesy Disney
Well, well, the moment we've been waiting for is finally here: Maleficent is now in theaters!
And trust us when we say that you should take a cue from the Jolie-Pitt crew and turn the film into a family affair.
After months of teasers and spooky clips, Angelina Jolie, in all her horned-glory, is back on the big screen, starring as the powerful villain who puts a curse on Princess Aurora, a role briefly played by the actress's own daughter, Vivienne.
Excited? Just wait until the credits start rolling — your kids will be begging for more.
Luckily for all you Maleficent fans (both big and small!), we have put together a round up of cool clothes, toys and more all inspired by the movie.
Check them out below!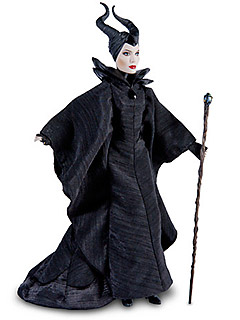 Courtesy Beyoncé
All Dolled Up
Cue the creepy laugh!
From her piercing eyes to her ruby red lips, Disney's Maleficent Collection Doll ($35) is just waiting to cast her spell on you with her realistic staff.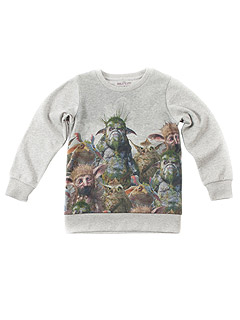 Courtesy Beyoncé
Sweater Weather
Just as we predicted, Stella McCartney's capsule kids collection inspired by the film is nothing short of amazing.
And your little guy will love playing leader to Maleficent's minions in this troll-covered Billy Sweater ($105).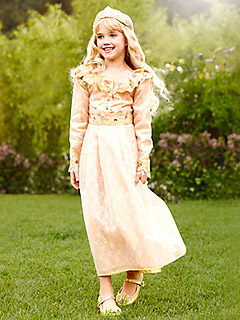 Courtesy Beyoncé
Pretty Princess
This is what dreams are made of!
Let her enjoy a real-life fairytale in the Aurora Deluxe Costume ($80) — just remember to top off her look with the jewel-encrusted tiara ($15).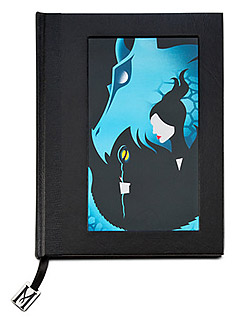 Courtesy Beyoncé
Write On
Your secrets are safe here!
Whether it's hidden magical powers or what she wants to be when she grows up, anything shared in the pages of this journal ($17) will be protected forever.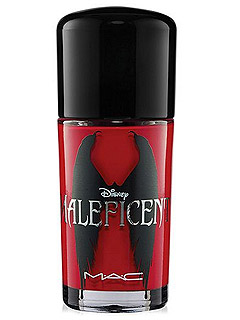 Courtesy Beyoncé
Nailed It
Channel Maleficent's changing moods with Mac's limited edition nail polish collection, complete with names that play along with her story line like Flaming Rose, Nocturnelle and Uninvited.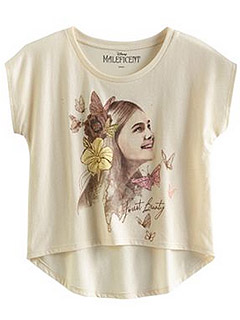 Courtesy Beyoncé
Tee Time
We're team Aurora!
Disney's glittered Aurora Tee ($12) is so sweet that even Maleficent herself wouldn't be able to resist showing the spirited princess some love.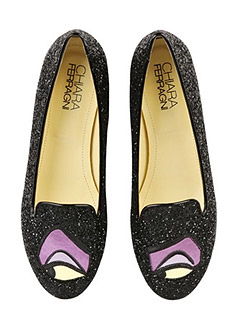 Courtesy Beyoncé
Eye Spy
Moms can join in on the Maleficent madness by slipping into a pair of Chiara Ferragni's Glittered Loafers ($298).
Now, not even the trickiest tots can escape the evil eye!
— Anya Leon