Beyoncé Shows Off New 'Blue' Bling
Beyoncé has never been shy about showing love for her family, especially when it comes to her little girl, Blue Ivy. So we weren't surprised to see that the pop star has some new bling commemorating her 2½-year-old.
On Thursday, the happy mom posted a photo of her new "b hearts blue" gold necklace by Jennifer Meyer Jewelry. She also shared a few snapshots from the family's vacation in the Hamptons during Memorial Day weekend.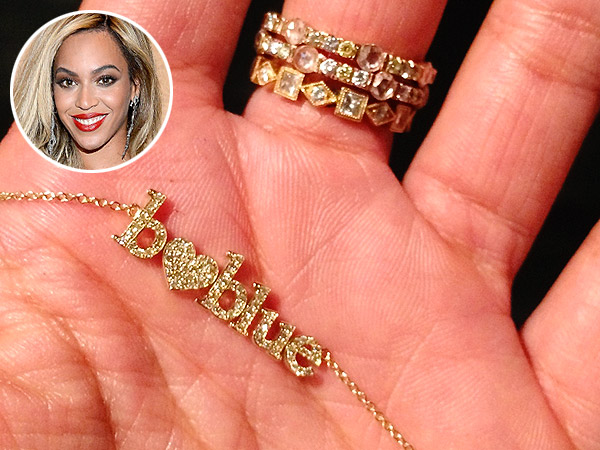 Courtesy Beyoncé

One pic shows Blue playing on the tennis court and another shows her trying on her mommy's heels.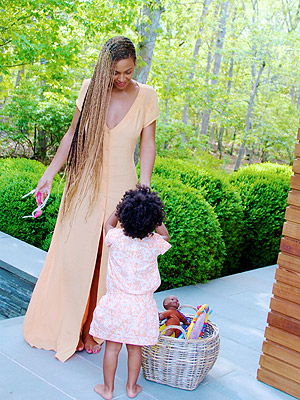 Courtesy Beyoncé
But our favorite by far is the one of the pair wearing peach-colored dresses while lounging next to a basket full of toys on the deck.
Everyone knows how much the singer loves to dress up with her Mini Me.
We just can't wait to see them rocking their new Charlotte Olympia Kitty flats (pictured below) together.
—Shanelle Rein-Olowokere