How an Earthquake Made Jason Biggs Feel Like a Dad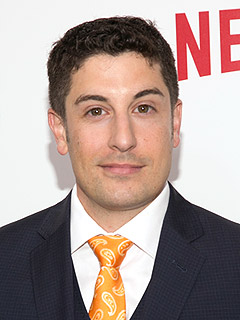 J Carter Rinaldi/FilmMagic
Fatherhood got Jason Biggs all shook up — literally.
The new dad, who's been open about the transformation he's experienced since welcoming son Sid, felt a sudden surge of a "protective father/man of the house" instinct following the birth of his first child.
And shortly after bringing their baby boy home from the hospital, those intense feelings were put to the test.
"L.A. had an earthquake and the whole house shook. I was up with the baby and it kicked in," he tells PEOPLE. "There was definitely a real thing that kicked in … [a] take care of my family  instinct that immediately happened."
Biggs has been sharing smiles with his son for weeks, but despite being a first-time father, the actor knew they didn't hold much meaning for his newborn.
"He's been smiling since birth but [it's] that, 'Oh wow, he's smiling, he must think I'm funny,' but no, he's s—— his pants. He's got gas, that's all that is," the actor, 35, jokes.
Although Sid is now smiling "because he recognizes you and you are doing something goofy," Biggs hadn't heard his son let out a laugh.
But then it happened: His 3-month-old baby boy had his first giggle fit. And the actor, who has made millions of people laugh over the years in the American Pie franchise, missed the milestone while promoting the new season of his hit series, Orange Is the New Black, premiering June 6 on Netflix.
"This is my first trip away from him and yesterday he put together a really long proper giggle. My wife [Jenny Mollen] got to see and hear it," he says. "That's something that happened while I've been gone, unfortunately."
His little guy isn't the only one grinning these days. Ever since the birth, Biggs, who "melted" at the news of Sid laughing, admits any mention of his first child with his wife of six years triggers his sentimental side.
"I talk about him and don't realize there's always a smile on my face," he shares. "People say, 'Congratulations on season two' and I'm like, 'Cool,' but you mention Sid and I'm just like, 'Yeah!!'"

— Carlos Greer and Anya Leon