Construction Toys for Girls? They're Here and They're Amazing
Fairie tales are so predictable … with yet another beautiful princess finding her prince.
But wouldn't it be so refreshing to read about a smart, sassy girl who saves the day by fixing her boyfriend's carburetor? Now, that's a modern romance we can really get into!
Well, thanks to their innovative construction sets, GoldieBlox is shaking up the fantasy of the damsel in distress.
The brainchild of Debbie Sterling (a former mechanical engineer), the toys were specially designed with girls in mind (lighter-colored blocks paired with engaging storybooks) without dumbing down key engineering principles.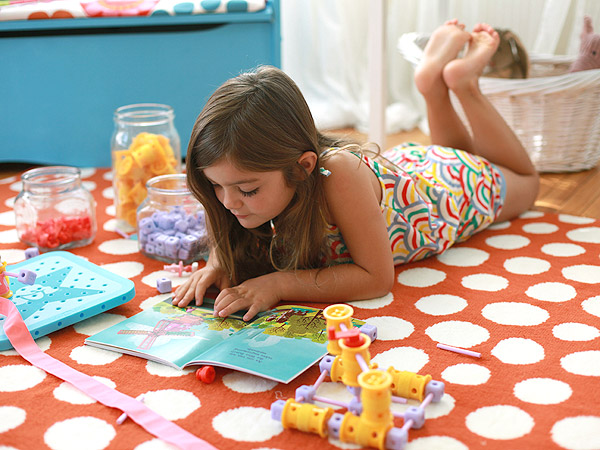 Courtesy Goldieblox

For ages 4 and up, each box features a different adventure for heroine, Goldie, and everything your daughter will need (axels, washers, ribbons, cranks, etc.) to make several creations. For example, GoldieBlox and the Spinning Machine ($30) is all about how she uses her noggin and her hands to create a cool machine to help her dog, Nacho, chase his tail.
It's a really good thing GoldieBlox hit the scene. According to stats released by the company, girls lose confidence in math and science as young as age 7 and only 13 percent of engineers in the workforce are women. We're really hoping to see a change. Considering how fun their sets really are, we expect they will soon.
—Amy Jamieson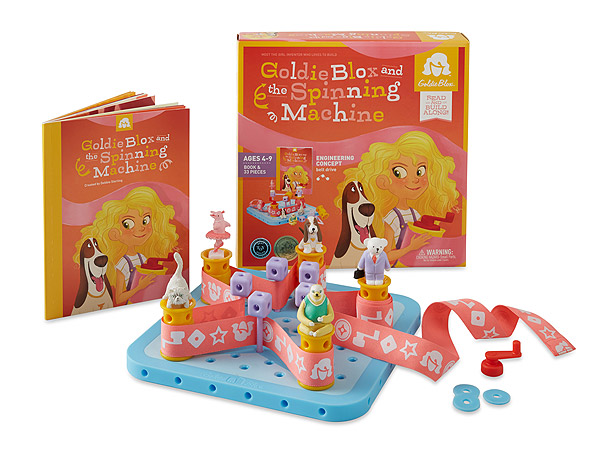 Courtesy Goldieblox