Pete Wentz: We're Keeping Baby's Sex a Surprise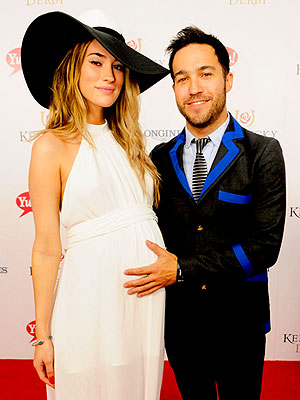 Stephen J. Cohen/WireImage
Pete Wentz and Meagan Camper aren't shopping for pink or blue onesies — the couple have decided to wait on finding out the sex of their baby.
"Don't know yet. We're waiting. I think we'll probably do a surprise on this one," the Fall Out Boy bassist told E! News at the Kentucky Derby on Saturday.
But Wentz, 34, who is already dad to 5½-year-old Bronx Mowgli with ex-wife Ashlee Simpson, says he is planning on expanding his family with Camper.
"What's more exciting than having the pitter-patter of another little gremlin running around?" he says. "Now it will be two-on-two."

The couple of more than three years have often discussed getting married, Wentz said during an appearance on The Wendy Williams Show in January.
"I feel really lucky," he said. "It's really interesting when you're in a relationship with somebody who's truly my best friend. I talk to her about everything."

— Sheila Cosgrove Baylis