So Cute! These Mini Met Gala Inspired Fashions Will Make You Swoon
Each year the Met Gala becomes a stage for celebrities to show off their incredible style.
After all, the high fashion affair is where Kim Kardashian showed off her baby bump in that fitted floral number no one will ever forget. And it's the same place Beyoncé left little to the imagination in a sheer black dress.
But before we're treated to a slew of new infamous ensembles Monday night, our fave mini Instagram designer — "Mayhem" — has teamed up with Vogue to give a fun flashback to some of the evening's most buzzed about designs from years past.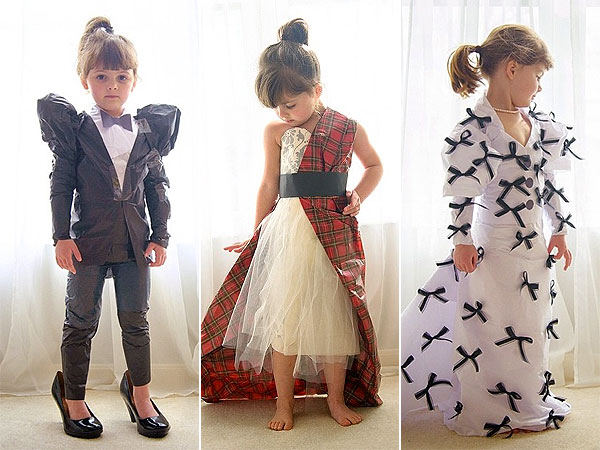 Courtesy VOGUE

These include Rihanna's black Dolce & Gabbana tux, Sarah Jessica Parker's Alexander McQueen plaid and tulle dress and Lauren Santo Domingo's bow-utiful Oscar de la Renta gown, which the 4-year-old created and adorably poses in.
Ready to see what looks she'll copy from this year's event? Make sure to check out her inspiring Instagram page here.
–Anya Leon