Marisa Miller: My Focus Has 'Shifted' Since Having a Baby
A few years ago, Marisa Miller was everywhere — on magazine covers, inside spreads and walking down the runways. And while the new mom has taken the last 16 months off, she feels like she is now ready to balance both work and motherhood and get back to doing what she loves.
"The main and most important reason my focus and attention has shifted is my beautiful boy Gavin," she writes in a blog posted to her website. "I really wanted to be able to enjoy my pregnancy and the whole journey of this amazing process, without worrying about traveling and running myself crazy like the last 15 years!"
Sharing a photo of her serious 16-month-old son, Miller — who says that motherhood has "exceeded all my expectations" — adds that she's settled into a new normal in Santa Cruz, Calif.
"The challenges have been harder then I thought, but the love and fullness of my heart has been beyond what I imagined too," she shares.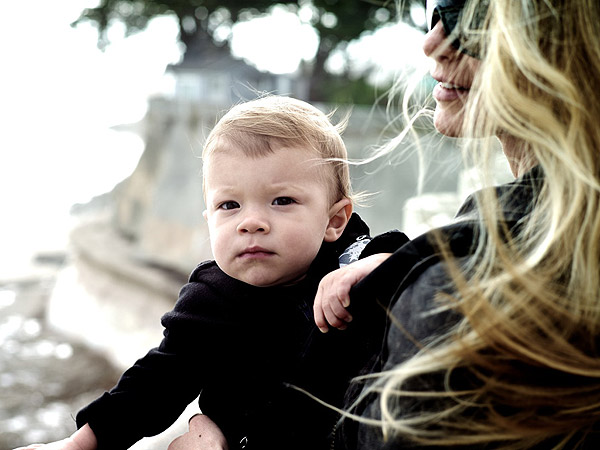 Griffin Guess
In addition to being surrounded by her family, Miller, 35, has also found a second support system: fellow moms.
"I've really enjoyed the community of other moms who have shared advice and tips during pregnancy and after the baby is born," she writes.