Olivia Wilde: My Bump Is a 'Badge of Pride'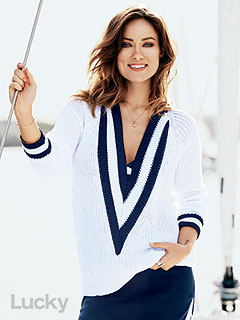 Paola Kudacki for Lucky
Olivia Wilde never imagined flaunting her growing baby belly.
But once news broke that the actress was expecting her first child with Jason Sudeikis, the mom-to-be was immediately proud and pregnant — and more than ready to put her best asset front and center.
"I just thought, 'Oh, I'm going to hide this forever.' But I ended up getting kind of excited to show the bump as a badge of pride," Wilde, 30, says in the May issue of Lucky magazine.
"Like, 'I'm a woman! Look at me making a human! I am a goddess!'"
Not only has her baby on the way softened the expectant actress's heart, but she says she has been welcomed into a whole new world.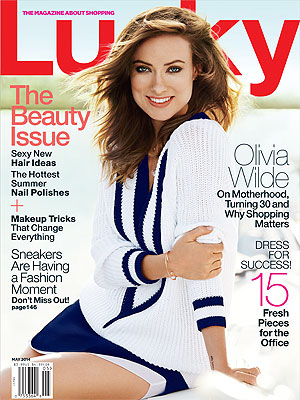 Paola Kudacki for Lucky
"Pregnancy does shed away all of the bull—. It gives you more empathy because you look at everyone and you think, 'You were a baby!'" Wilde explains.
She adds, "Pregnancy brings you into this sort of commune — you feel connected to women in a way that you never have."
Due with a son on May 4, Wilde is enjoying the special bond she shares with her baby boy. "He's moving around in there and no one else can tell — it's a little secret friendship," she says.
— Anya Leon