Ivanka Trump's Daughter Has Mastered Downward Dog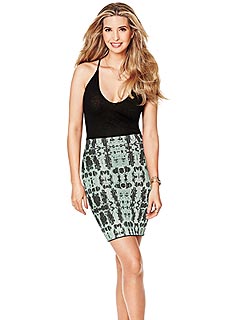 Neilson Barnard/Getty
Just like mom, Ivanka Trump's 2-year-old daughter Arabella loves being active.
Even at her young age, Trump's elder child (son Joseph was born last October) enjoys partaking in exercise – yoga is apparently her strong suit.
"She'll grab a mat, lay it down next to mine, and show me her poses," Trump, 32, tells SHAPE in their May issue. "You should see her downward dog; it's so sweet."
Next up for the little one? Golfing this summer.
"It will probably end up with her just picking up the golf ball and throwing it down the fairway, but that's cool," Trump says. "In fact, that's perfect!"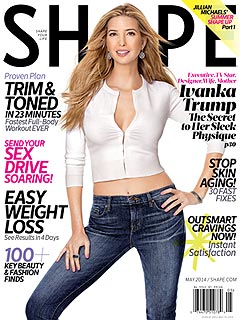 Neilson Barnard/Getty
But with a busy work schedule and family life, it isn't always easy to sneak in workouts.
"When I was in my 20s, I felt guilty if I didn't exercise," she says. "Now I feel guilty if I do. Even if it's just an hour, that's time I could be spending with my family. So rather than beat myself up, I find things that I like to do with them instead."
Adds the entrepreneur: "I think about my priorities and ensure they're in check with how I want to live my life. I enjoy my home and my work. Hopefully, over time, my kids will admire me and be okay with the choices I've made."