Jaxon Mini's Chic Furniture Line Will Change Your Mind About Kids Decor
When it came time to transition her daughter's nursery into a toddler room, Jaxon Home designer Victoria Richter didn't have to look far for inspiration.
Channeling her popular line of home furnishings, Richter set out to adapt her creations into kid-friendly versions. And before long, Jaxon Mini was born.
"As a mom, I want to make my kids happy and comfortable — and as a designer, I want them to have furniture that is sophisticated as well as playful," Richter says.
The result? A really cute mix of pint-size couches, arm chairs and tufted beds that will transform any tot's room into a chic space.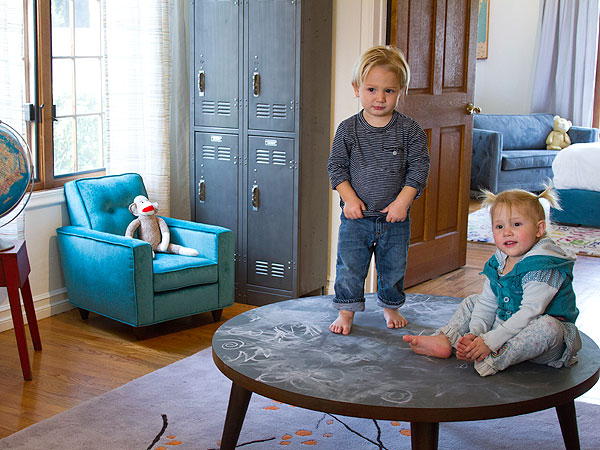 Courtesy Jaxon

Too adult for you? We get it — the Brooklyn hipster meets breezy L.A. look may not be for every kid. But there are plenty of child-friendly touches throughout the line including the round Remi table ($995), which features a fun chalkboard top.
And if you're worried about how well the furniture will hold up to everyday play, you can rest assured. Just like the adult collection, Jaxon Mini is made from the same high quality materials, including kiln-dried hardwoods and easy-to-clean fabrics.
All we know is we're happy to see more modern options for kids room decor. We love bean bags and bunk beds just as much as the next parent, but this is a breath of fresh air.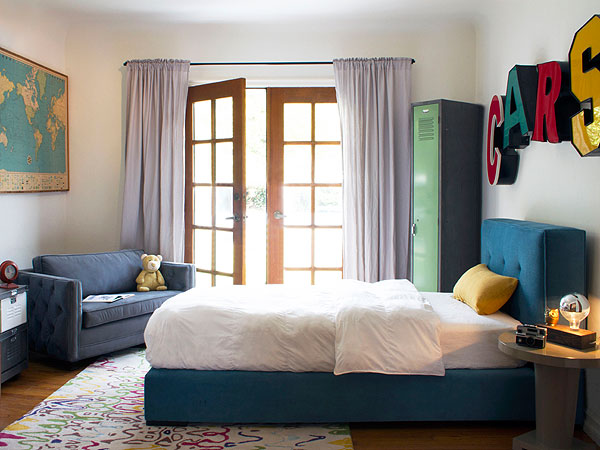 Courtesy Jaxon
— Anya Leon