25 Easter Egg Designs to Dye For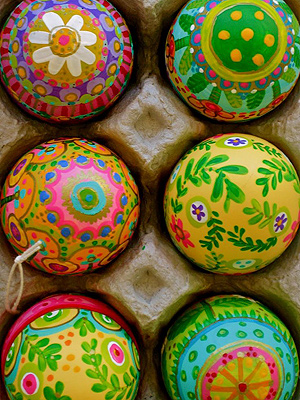 COURTESY PINTEREST VIA POLKADOTPONIE.BLOGSPOT.COM
Good thing there's no chicken shortage!
With so many creative Easter egg designs packed into this one story, you'll be inspired to make more than your usual dozen.
DIYers used everything from rubber bands to melted crayons to Kool-Aid.
Be sure to hard-boil eggs or blow out contents before decorating, and then go nuts. The results are eggs-ceptional!
See more here at greatideas.people.com.