Kate Bolduan Expecting First Child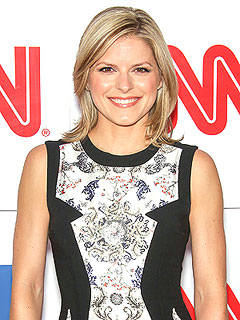 Kyle Rover/Startraks
News update: CNN's Kate Bolduan is pregnant!
The New Day co-anchor is expecting her first child in October, her rep confirms to PEOPLE exclusively.
"Words cannot describe how excited we are about starting our family," Bolduan, 30, tells PEOPLE.
She and her husband, Michael Gershenson, a managing director in real estate at The Carlyle Group, have been married since 2010.
"This has already been an incredible year for us, moving to New York and launching New Day," she says. "Now we're beginning the best chapter yet."
The mom-to-be jokes that she's happy to have some pre-dawn company. "I'm looking forward to having someone else in my house wake up before 3 a.m. with me," she says.


— Sharon Cotliar