Rob Lowe Has the Secret to Raising Down-to-Earth Kids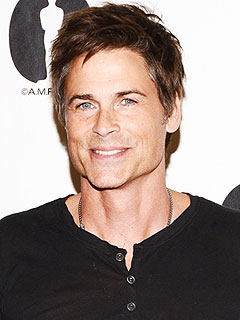 Araya Diaz/Filmmagic
Rob Lowe is more than just an award-winning actor — he's also a super devoted dad.
The former Parks and Recreation star's two sons John Owen, 18, and Matthew, 20, are happy, down-to-earth young adults. But how is that possible if they grew up with a Hollywood star for a dad?
"You have to be willing to make some sacrifices," Lowe said at a Mamarazzi event, hosted by The MOMS of SiriusXM, on Tuesday.
"I moved my kids out of Los Angeles, immediately. I've lived in Santa Barbara for 20 years almost. I've had my picture taken there three times."
The move meant making a two-hour commute twice a day to film Parks. Despite the distance, he made a serious effort to be a normal dad, even coaching his sons' sports teams.
"Show business is actually my job and my kids truly see it as my job," Lowe says. "Every once in awhile they get flabbergasted that I'm famous. They're like, 'Dad! You know Jim Carrey?' Truthfully, they don't get it."
By raising his sons out of the spotlight, the 50-year-old actor and author of the new memoir, Love Life, says he's managed to give them a great gift.
"Not everybody is in show business where my kids grew up, and they see that the world is so much bigger than that," Lowe explains.
— Emma Tyler