Jamie-Lynn Sigler: Motherhood Is a 'Test on Every Level'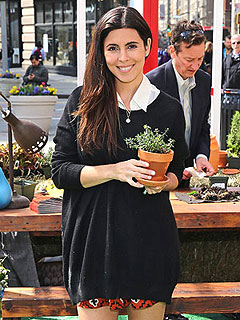 Neilson Barnard/Getty
Jamie-Lynn Sigler is learning just how hard motherhood is. The new mom calls parenthood "the most rewarding job," but admits it's not the easiest.
"It's really hard — it's a test on every level. The amount of love is incredible, but it's difficult," Sigler, 32, told PEOPLE on Wednesday at the mobile launch of Farm Heroes Saga in New York City.
"You don't get a lot of sleep, it's exhausting, you have to be on 24/7, [and] you've got to breathe through. It's amazing that a little thing can cause that much frustration sometimes."
The Dads guest star spends her time with her 7-month-old son, Beau Kyle, and has been able to witness all his major milestones.
"I'm with him every single day, all day so [I'm] watching every little milestone," says Sigler. "He's starting to crawl which is fun, and he's really into Mommy, reaching for me and asking for me."
Her advice for first-time moms? "Listen to what everybody warns you about, but also don't have expectations of what they should or shouldn't be doing. Let your child grow at his or her own pace. Try and take a step back because it does go really fast," she shares.
One thing Sigler loves about being a mom is feeling "like you deserve a medal every day. You feel like you should get props when you walk out of the house [and] you're just alive and breathing."
Even with motherhood being tough, she has the help and support of her fiancé Cutter Dykstra. "Dad's amazing — he's playing baseball so he's on the road [and] we're doing a little long distance, but he's a really good dad," says Sigler.
She adds: "[He's] really hands on and it's pretty sexy to see a guy with a baby."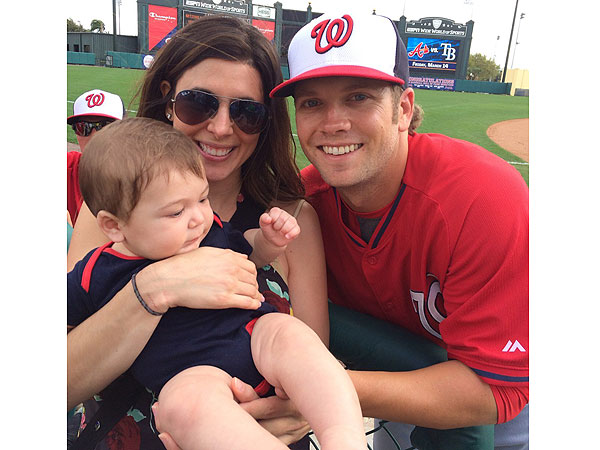 Courtesy Jamie-Lynn Sigler
— Mabel Martinez