David Krumholtz Welcomes Daughter Pemma Mae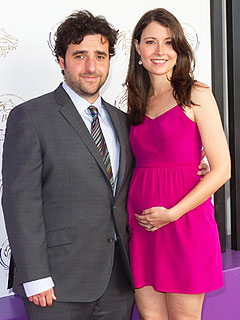 Rodrigo Vaz/FilmMagic
This working man needs to take his paternity leave!
Men at Work star David Krumholtz and his wife, actress Vanessa Britting, have welcomed a daughter, he announced Saturday on Twitter.
"I am a parent," Krumholtz, 35, Tweeted without sharing any details.
But a day later, not only did the new dad reveal his baby girl's name — Pemma Mae Krumholtz — he also shared a sweet snapshot of his sleeping newborn.
"The girl of my dreams," he captioned the photo.
After getting engaged in Paris, the actor wed Vanessa in New York City in May 2010.

I am a parent

— David Krumholtz (@DaveKrumholtz) April 6, 2014
Pemma Mae Krumholtz. The girl of my dreams. pic.twitter.com/O7ErMxrxEv

— David Krumholtz (@DaveKrumholtz) April 7, 2014
— Anya Leon