Giuliana Rancic: Son Duke 'Is a Huge Flirt'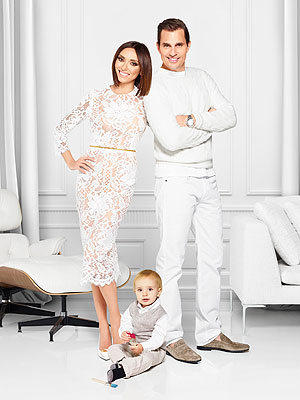 Brian Bowen Smith/E!
As full-time working parents, Giuliana and Bill Rancic have their hands full juggling hosting gigs, speaking engagements and filming for their reality show, Giuliana & Bill.
But one little man in their lives gets first priority: son Edward Duke, 19 months.
"We are busier than ever," Giuliana, 39, tells PEOPLE. "But it makes it easier to love what I do. I don't see it as a job. If I had to leave him every day and go somewhere I wasn't happy, I'd probably be a stay-at-home mom."
She adds, "We're just trying to figure out what the next couple of years looks like and make sure Duke has everything he could possibly need."

And for now, that's the freedom to be an active toddler. Says Bill, 42, who hosts Food Network's new reality competition Kitchen Casino, "Duke is all boy! He'll play in the backyard and get muddy. And he has an appetite like a horse. He eats kale and crazy stuff — just scarfs it down."
He's a charmer too. "He loves to sit and observe and smile at everyone," says Giuliana. "He's a huge flirt!"
And the couple, married since 2007, hope to expand their family soon. On the show's Tuesday premiere, the Rancic's surrogate Delphine revealed that she would be willing to carry a second child for the pair. "It's a roller-coaster of a season," Giuliana promises. "There are a lot of ups and downs."
But as far as that so-called seven-year itch? No sign of it.
"We know each other pretty darn well, especially when [a kid] is added to the mix," says Giuliana. "There's a lot of stress and a tendency for it not to be like the first year or second year. But no seven-year itch."
She jokes, "If there were one, Bill would itch it for me! We're still so in love."
Giuliana & Bill airs Tuesdays on E! Kitchen Casino premieres April 7 on The Food Network.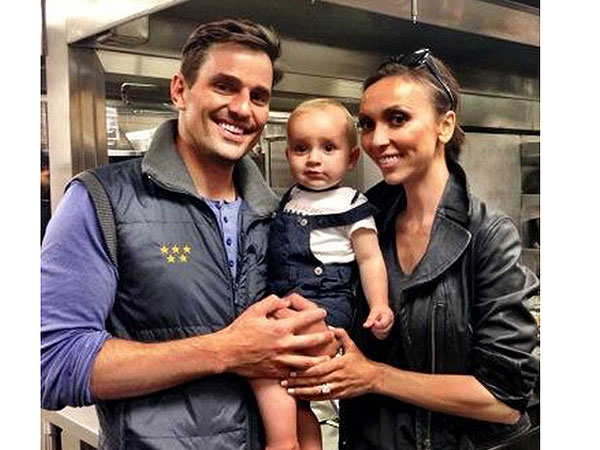 Courtesy Giuliana Rancic
— Aili Nahas
VIDEO: Rancics' Surrogate Agrees to Carry Another Child