Watch Ciara (and Her Bump!) Bust a Move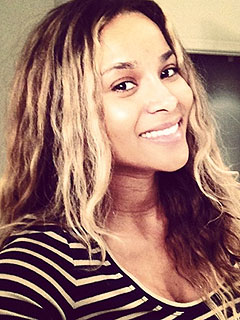 Courtesy Ciara
Ciara is well-known for her smooth dancing.
And just because she's pregnant doesn't mean she can't still bust a move.
Almost a week after celebrating her L.A. baby shower, the mom-to-be proved just that by posting a series of adorable videos of her grooving to fiancé Future's music.
"This is what happens when a pregnant lady can't keep still," the singer wrote on Instagram.
Due any day, Ciara is obviously enjoying herself while expecting.
She loves to post silly photos and videos of herself, including these cute bumpies she shared last month.

And the expectant R&B songstress has family that doesn't mind getting in on the fun — her dad appears alongside her.
If you're doubting whether Ciara still has it, we added a clip of her amazing skills pre-baby.
Check it out below.
—Shanelle Rein-Olowokere