Cool (and Handy!) On-the-Go Gear for New Moms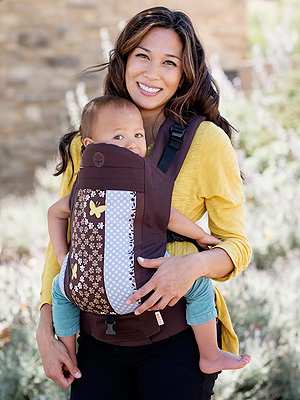 Courtesy Beco
When you first bring home that snuggly new addition to your family, it's easy to feel like you're never going to be able to leave.
With round-the-clock feedings, diaper changes and (futile) attempts at sleep, the idea of getting out of the house can seem like the most daunting task of all.
But as I bumble my way through first-time motherhood, I've discovered that resuming even a semblance of my pre-baby life and getting out and about with my little one in tow — whether just out for a walk or flying to Florida — is the key to my sanity. Or what's left of it, anyway!
Here are some of my favorite products to help new moms brave the big, bad world outside the home.

Beco Soleil Carrier, $140
If you're looking for a carrier that's somewhat simpler and lower in price, the Beco Soleil Carrier is a great option.
Where the Björn goes over your head, the Beco is quite simple to get into and out of, and it's designed to be ergonomically correct for both you and your babe. Mine seems particularly comfy in this carrier, and the designs are fun, too.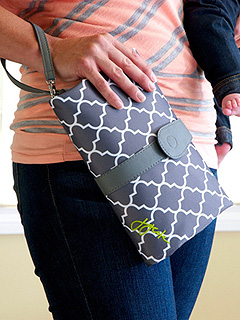 Courtesy JJ Cole
JJ Cole Changing Clutch, $12
This diaper changing kit is clutch (pun intended) for everything from quick jaunts to air travel. Add a small package of wipes or a wipes case and a few diapers and you have everything you need to change your little one in a bathroom, on your lap, in a car, or wherever you need.
It folds up small, too, so you can toss it in your stroller basket, diaper bag or even just a pocketbook, if you're feeling brave.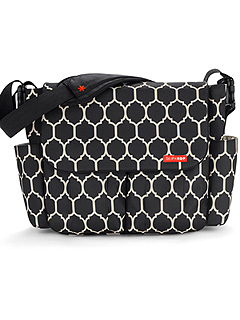 Courtesy Skip Hop
Skip Hop Dash Diaper Bag, $64
A perfect stroller companion — all Skip Hop bags have special mini straps to attach neatly to your handlebars — the Dash features tons of pockets so you always know where to find that emergency burp cloth, pacifier or your cell phone.
When you've got a screaming infant about to go nuclear, those seconds count!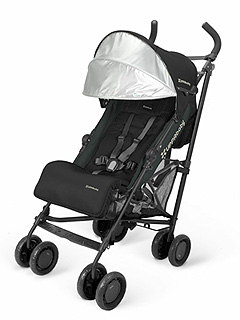 Courtesy UPPAbaby
UPPAbaby G-Luxe, $220
I have an ongoing love affair with my UPPAbaby Vista (my one big baby splurge, because when you live in New York City, your stroller is your car, and this one handles like a Cadillac). But when it comes to travelling or just quick trips around town, it's a whole lot easier to have a lightweight, easily portable model.
The G-Luxe, available in several cheery colors, fits the bill, and with a nearly full recline, my 3-month-old happily napped while my husband and I went out to dinner while on vacation. Its intuitive fold/unfold is even doable with one hand while holding the baby in your other arm — no more mommy acrobatics here!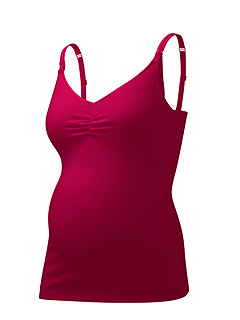 Courtesy Bravado
Bravado Essential Nursing Tank, $49
For my first flight with my babe, I was majorly uptight about nursing on the plane. Breastfeeding in public is no easy feat to begin with, but add being squished next to strangers in coach and it was enough to almost keep me home.
Luckily, with the right garments, I had far less fumbling to do than I thought and I managed to wrangle my baby (and my body parts) with ease. A true one-handed snap on the straps and a highly supportive built in bra made feeding in the air a whole lot easier than I expected, and with a cardigan over it, this tank is a must for air travel year-round.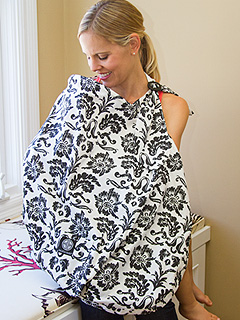 Courtesy Balboa
Balboa Baby nursing cover, $36
This is the other essential weapon in my breastfeeding arsenal. Pre-baby, I thought I'd shy away from nursing covers. After all, they seem to shout to the world, 'Look what I'm doing!' But as it turns out, I don't care as much as I thought I would.
You've got to do what you've got to do as a new mom, and people don't actually pay as much attention as you think they will. This cover is light, adjustable and features a flexible opening on top to peek in on your little one as needed. It's a great solution for discreet feeding away from home.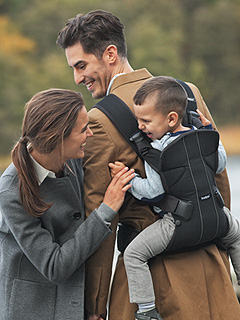 Courtesy Björn
Baby Björn One carrier, $200
Yes, the price point on the high side, but the comfort is unmatched. I've tried several carriers and this souped-up version of the classic carrier is the easiest on my back — at times I almost didn't even notice my 12 lb. passenger snoozing away while I trek about, hands free.
There are no infant inserts to worry about with Baby Bjorn's brand new model, and it can be used through toddlerhood with four different front and back carrying styles. A mesh panel between you and your baby keeps him or her from getting sweaty; quite a nice touch. As an added bonus, the back-carry position can be used without taking your child off your body so it can be done without the help of another adult.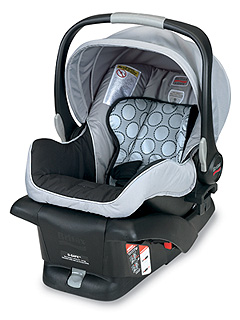 Courtesy Britax
Britax B-Safe infant car seat, $180
This car seat keeps things simple. It clicks right into the brand's strollers and, used on its own, it's super light — just 9.8 pounds — and easy to tote around with your baby inside. I even made it through security at the airport by myself with a grumpy baby and was able to get her and the car seat through security to the gate with (relative) ease.
And when you're renting a car while away from home, it's quite easy to use without the base: just feed the seatbelt through the slats and ratchet it back and the baby is locked in safely.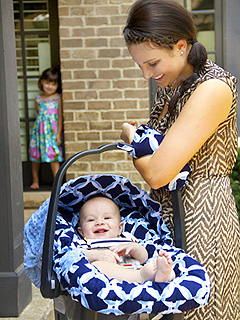 Courtesy Itzy Ritzy
Itzy Ritzy infant car seat handle cushion, $17
The aches and pains that accompany new motherhood just keep coming, don't they? Toting around that infant car seat by the crook of your arm is anything but comfy, but this handy little wrap provides plenty of cute cushion.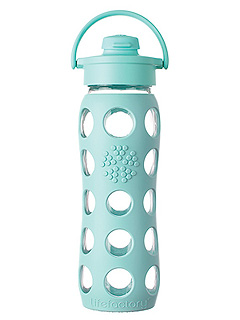 Courtesy Lifefactory
Lifefactory Water Bottle, $27
There's nothing like trashing a dozen disposable diapers a day to make you think about your impact on the environment.
Rather than add plastic water bottles to my footprint, this environmentally friendly glass bottle (safely encased in rubber — I've accidentally put it to the drop test) is a great solution for thirsty on-the-go parents. Lifefactory makes baby and kid versions, too. Bonus: no metallic aftertaste that sometimes comes with stainless steel bottles.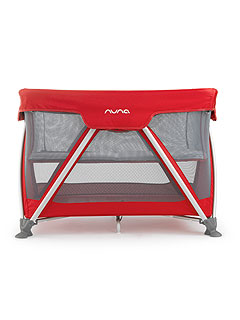 Courtesy Nuna
Nuna Sena, $200
An absolute lifesaver on our trips to the beach, the grandparents, etc., this port-a-crib/play yard provided a cozy spot for our daughter to sleep (through the night!) while away from home. Neutral and attractive, it's a rare baby item that I don't mind looking at in my living room on a daily basis.
Featuring a bassinet level for infants, the Sena will double as a playpen for older babies. And mine put the mesh sides to the test … apparently, they are quite comfy, as she safely slept with her face pressed right up against it. A custom carrying bag and super simple fold round out the convenience.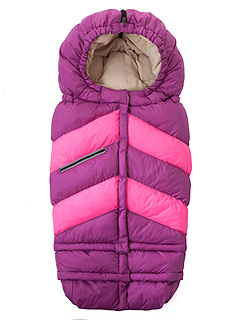 Courtesy 7AM Enfant
7 AM Enfant 212 Evolution, $189
Easily my favorite winter baby item around. Yes, it's more expensive than its competitors, but it's got two things that justify the price: the unbeatable warmth and the adjustable length. Getting your little one dressed and out the door in the winter isn't much fun, but the 212 is so warm that you don't need coats or layers.
You can just pop the baby inside in whatever he or she is wearing and go. And it comes with two extensions so the blanket will last you through toddlerhood. Doesn't hurt that it's super chic and comes in tons of colors to coordinate with your stroller.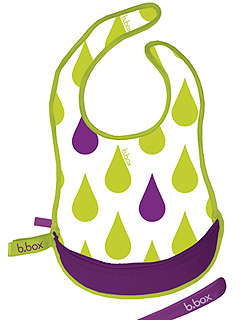 Courtesy b.box
b.box essential travel bib, $15
As a new parent, you'll likely acquire a rather sizable assortment of cute, washable bibs. Then you will learn that the wipeable kind work so much better.
This bib won't add to your laundry load, it's soft for your little one's skin, and it comes with a perfect baby feeding spoon — shallow and soft for baby's gums. Best part: it all rolls up into a neat, zippered package. Perfection in a pouch.
–Rennie Dyball