Sixth Child on the Way for Kelsey Grammer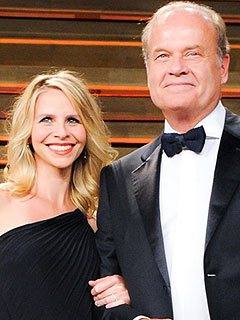 Billy Farrell/BFAnyc/Sipa USA
Kelsey Grammer is going to be a dad for the sixth time.
The former Frasier star is expecting another baby with wife Kayte, PEOPLE has confirmed.
The couple, who wed in 2011, already have a daughter, Faith Evangeline Elisa, 19 months, while Grammer has four other children from previous relationships: Spencer, 30; Greer, 22; Mason, 12; and Jude, 9.
Grammer, 59, and his wife previously miscarried in 2010 and then lost Faith's twin midway through the pregnancy. Becoming a mom after so much heartache made her daughter's arrival all the sweeter, Kayte, 32, told PEOPLE in 2012.
"I don't take it for granted," she said. "It's such a miracle and a gift to bring a baby into the world."

And Grammer, who's also a grandfather of one, admitted that they were eager to have more kids.
"I think we'll have at least two more, if not three or four," Grammer told Access Hollywood Live in 2012. "I think it's a great way to live a life."
— K.C. Blumm with reporting by Elizabeth Leonard