Let it Snow! The Coolest (and Warmest) Winter Weather Gear for Kids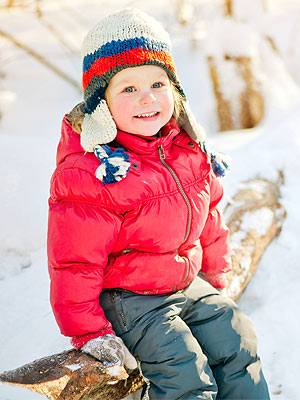 Getty
If you're anything like us, you're probably tired of all the snow.
And sadly it looks like more is coming our way.
But when kids hear "snow day," there are no two words more exciting to their little ears. It means sledding, snowball fights, ice skating and more.
So if you're still in the market for some mini winter-weather gear, we've scoured the internet for some adorable picks (jackets! pants! boots! mittens!) that will keep them toasty as they build their very own Frosty.
Check out our round-up below: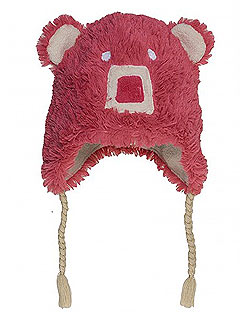 Courtesy Hatley
HATS OFF
Hatley's fleece animal-themed hats ($25) are not only fuzzy and warm, but they come with matching slippers. We're also loving Columbia's pigtail hats for toddlers ($14), which have mock ears, so you can easily identify which snow bunny is yours!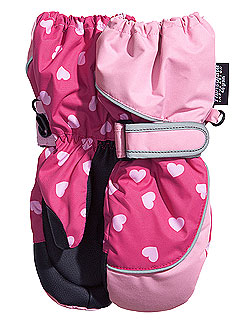 Courtesy L.L. Bean
HIGH FIVE
Their cute little hands are so stinkin' hard to get into fingered gloves, especially when it's 5 below! That's why mittens are the way to go.
LL Bean's Model Fleece Mittens ($17) come with a waterproof inner membrane that keeps hands warm as they pack those snowballs, while Marmot's Split Mittens ($30) close up easily with a velcro strip, which means no more finger fumbling as they run out the door.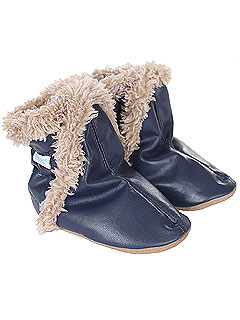 Courtesy Robeez
HAPPY FEET
Those itty bitty feet were made for walking! So when it's too cold to go barefoot, slip on a pair of leather Robeez booties ($36) with faux fur trim. They feature no-slip suede soles to keep your toddling tot steady inside and out.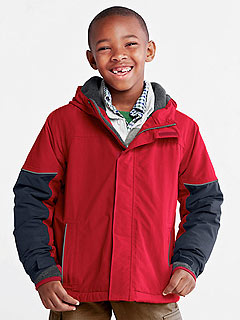 Courtesy Land's End
COVER UP
Waterproof, breathable, windproof — these are the things you need from a kids snow jacket. But Lands End's Squall Jacket ($55) also gives you what you didn't know was possible: extendable sleeves! Grow-a-Long technology adds over an inch of length to those ever-growing limbs, and a handy wrist cuff (which wraps around the thumb) keeps snow and the winter chill out.
Another option: Columbia's Buga snow bib and jacket set ($60), which covers them up from top to bottom with fully sealed fabric that keeps the elements out.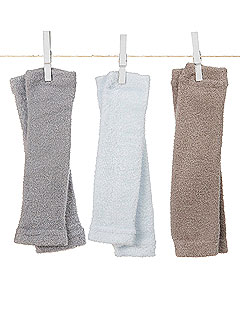 Courtesy Little Giraffe
LEG WORK
Keep those chubby legs (and arms!) as warm as a bug in a rug with Little Giraffe's super-plush leg warmers ($35) made of silky feather yarn. Three delicious pairs come wrapped in a pretty print box, making it perfect for winter babies.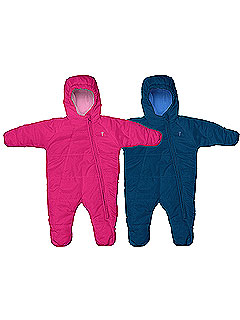 Courtesy iPlay
FULL BODY
When they're little, only a one-piece will do! iPlay's insulated bunting ($40) is everything — elasticized hood and fleece lining — your babe needs to stay warm in the bitter cold.
But if you're ready to splurge, North Face's colorful Snuggler Bunting ($130) is filled with oh-so-squishy down — that will make your snow angel even more huggable, and warm!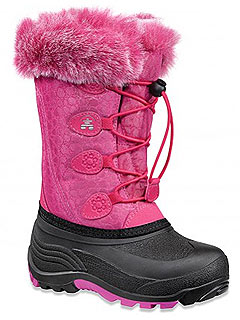 Courtesy Kamik
CUTE TO BOOT
With a height of 10-inches and guaranteed warmth at 40 below zero, Kamik's Snowgypsy boot ($50 – $60) is welcome to take up residence in our hall closet. The one-pull bungee lacing system shaves minutes off dressing time, too. If the price tag isn't your speed, H&M's fleece-lined (and super-rugged!) kids boots ($30) also feature an elasticized drawstring.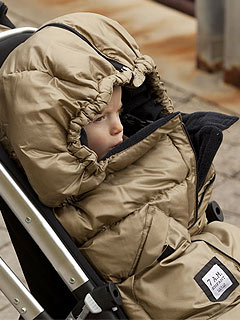 Courtesy 7AM Enfant
COZY STROLL
When you're hitting the streets with your little one, the best way to keep them comfy (and warm) is with a insulated footmuff. We love 7AM Enfant's stylish offerings ($110 – $189), which come in several chic colors.
Just don't forget to keep your hands toasty with the company's warm-muffs ($38). They easily fold back so you can solve the most recent crisis at hand.
— Amy Jamieson