Cute! Jessica Simpson Shows Off Her Mini American Idol Fan – Son Ace
Looks like American Idol has a new number one fan: Jessica Simpson's son Ace Knute.
On Friday, the designer and Weight Watchers spokeswoman, 33, posted a cute Instagram photo of herself cuddling up to her younger child.
While Simpson smiles at the camera, her 7-month-old baby boy seems more interested in the onscreen action, watching the reality singing competition with wide-eyed awe. "American Idol captivated him," she captioned the black-and-white photo.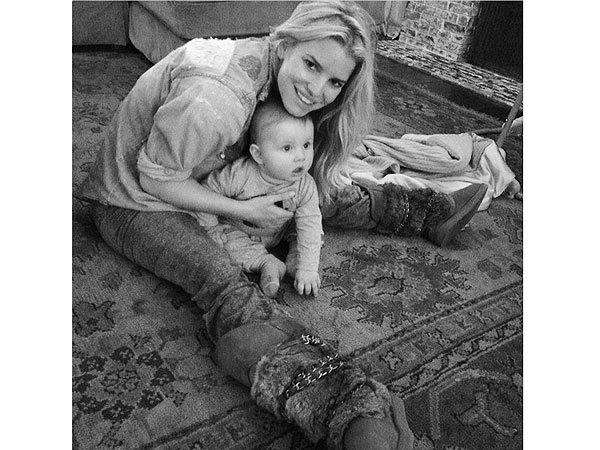 Courtesy Jessica Simpson

We can't blame the little tyke. Thursday night's Idol episode was a real nail-biter, with five contestants singing their hearts out for three wildcard spots in the Top 13. Besides, music is certainly in Ace's genes: His mom is a pop/country star and aunt Ashlee is also a singer. Plus, his future uncle gives him familial ties to the legendary Diana Ross.
For now, the proud mama is focused on enjoying her post-pregnancy body, expanding her fashion empire and raising Ace and his big sis Maxwell Drew, 21 months. But who knows — she could become a musical momager one day!

— Michele Corriston