Sweet! See Monica Brown's Valentine's Day Cuties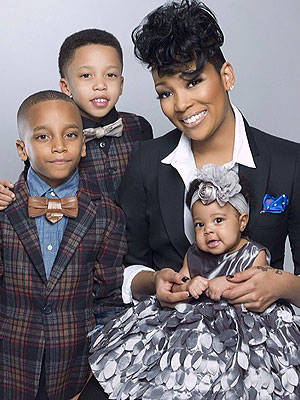 Courtesy Monica Brown
We haven't seen much of Monica Brown's little girl, Laiyah, since she was born last September. So imagine our excitement when the singer posted this adorable photo of her stylish mini loves (including sons Rocko, 8½, and Romelo, 6) on Instagram.
Taken by Atlanta-based photographer Derek Blanks, the professional pictures were a surprise Valentine's Day gift for the mom-of-three's husband, NBA player Shannon Brown.
"Thank you Derek for always capturing special moments for my family. You helped make today special… My hubby loved his surprise," she wrote.
Laiyah's dad was so pleased with his present, he shared a pic of his wife snuggling up to their daughter from the photoshoot with the caption: "Happy Valentine's Day to my loves."

— Shanelle Rein-Olowokere