Elizabeth Banks: Why Being a Working Mom Is Important to Me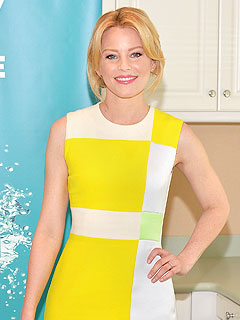 Alberto E. Rodriguez/Getty
Elizabeth Banks's penchant for comedy may already be rubbing off on her two sons, Felix, 2½, and Magnus Mitchell, 15 months.
"They make me laugh constantly," the actress, 40, told PEOPLE at the launch of the Listerine 21-Day Challenge in Los Angeles on Thursday. "Everything they do is funny, literally. They're two little clowns. All they do is make me laugh!"
When they're not busy joking around, Banks loves taking her sons to local museums.
"They love cars and trains and trucks, so we're big on the Petersen Automotive Museum and also Travel Town [Museum] here in Los Angeles," she says.
But just as important is playing out in the California sunshine.

"I love to get them outside, running and climbing and jumping, and developing those big motor skills," says Banks.
Those aren't the only skills they're working on. "They're very good teeth-brushers!" says The Hunger Games star. "My youngest son really loves sucking the water out of the toothbrush, [and] we just started flossing the older one, which is a bit more of a challenge. If you get him in the right mood he kind of likes it!"
As for balancing her career and motherhood, Banks admits, "you just need to build a village. I have a great husband and I have great help."
Ultimately, she hopes her dedication to her career will serve as an example for her sons.
"They're my first priority every morning when I wake up, but I also think it's important to provide a role model who loves her work and is a leader in her life."
— Gabrielle Olya