Regina Spektor Expecting First Child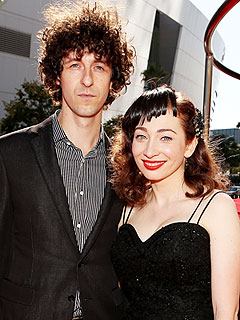 Christopher Polk/Getty
First-time nominee Regina Spektor is missing the Grammys this weekend — for a very good reason.
The singer-songwriter, 33, and husband Jack Dishel are expecting their first child, Spektor announced Thursday on her Facebook page.
"I would have definitely gone to L.A. for all the fun, in a party dress and with bells on, if I wasn't so super pregnant at the moment (!!!!!!!!!!). Jack and I are very excited to be expecting a brand new human together," she writes.
"I've been spending most of my time writing songs, dreaming up the new record, cooking soup, eating soup, and being very grateful for the people in my life — family, friends, and you … So I'm glad to share the news."

Spektor, who wed musician Dishel in 2011, is nominated for the theme song she wrote for Orange Is the New Black, "You've Got Time."
— Sarah Michaud