babyGap's New Paddington Bear Collection Will Make Your Heart Melt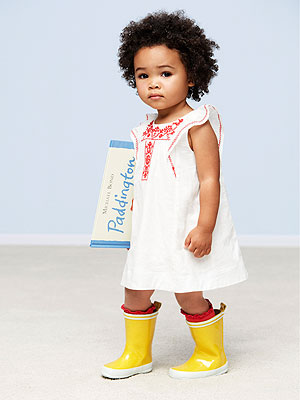 Courtesy babyGap
Babies with chubby cheeks plus darling clothing and accessories inspired by a beloved children's book character equals all kinds of adorableness.
And thanks to babyGap that winning formula is on full display in the ad campaign for their new Paddington Bear collection, which debuted in stores Thursday.
Featuring everything from a floral quilted denim jacket ($35) and yellow rainboots ($27) to a colorblock toggle sweater ($40) and tri-color sneakers ($26), the limited-edition line is a modern twist on the classic wardrobe of everyone's favorite bear.
"Paddington Bear™ is a universally loved character, known for his adventurous, spirit, polite attitude and his style," says Jane Pattinson, vice president global babyGap design.

"We feel that our babyGap customers will love the playful designs, whether they're looking for a special baby gift or a fun addition to their own little one's wardrobe."
Well, we're in love. There are a few pieces — especially the gray bear ear hoodie — that we have our eye on.
Want to be really wowed? If you're in the N.Y.C. area during February, make sure to stop by the Paddington Bear for babyGap pop-up shop at the 5th Avenue flagship store for the full experience.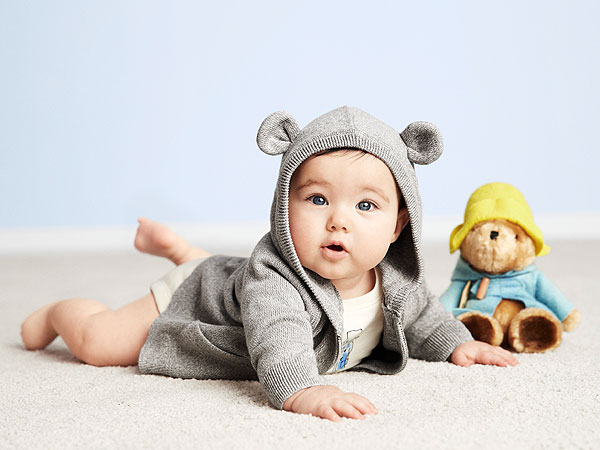 Courtesy Gap Kids
—Shanelle Rein-Olowokere