Josh Holloway: Why I'm Keeping Baby's Sex a Secret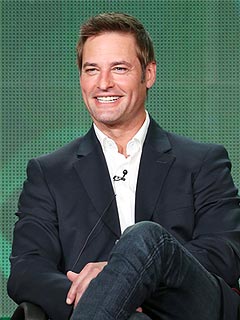 JB Lacroix/WireImage
Josh Holloway isn't willing to reveal the sex of his second child he's currently expecting with wife Yessica, but that doesn't mean he's not open to sharing some other tidbits surrounding the baby on the way.
"Yes, we know. It's going to be a human!" he joked to PEOPLE during at the Television Critics Association on Friday in Los Angeles.
"I'm not allowed to tell or else I will be under the doghouse [rather than in it]."
And while he's busy promoting his new show, Intelligence, the actor, 44, is on standby for baby's big arrival — which could come at a moment's notice.
"My phone could ring at any time. It's now. It's happening now. It's pretty exciting," Holloway, who says his wife is due in the next few weeks, admits.
The couple are already parents to 4½-year-old daughter Java Kumala, but the soon-to-be dad-of-two says there is still a build up of excitement for what's to come.
"Yes, I'm prepared, but when it happens it's going to be a wild ride," he explains. "[I'm] really feeling blessed and excited that that twist in life is coming."
— Anya Leon with reporting by Michele Stueven