Matt LeBlanc: Parenting Taught Me a New Level of Patience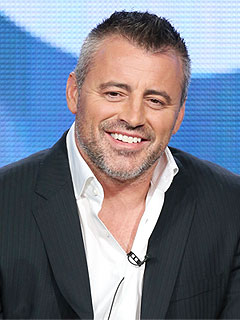 Frederick M. Brown/Getty
Matt LeBlanc is well aware he is raising a daughter in a different age than the one he grew up in.
"There is so much social media now and so much more that she's exposed to that I wasn't exposed to," LeBlanc, 46, told reporters Thursday while doing press for his Showtime series, Episodes.
"You just try and teach them right and wrong, keep an eye on them and be there with them. You can only do so much."
LeBlanc's shooting schedule takes him to Europe up to four months a year, but he says he consolidates his time away so he can return to Los Angeles to be with his daughter Marina, 10, whom he co-parents with his ex-wife Melissa.
"I feel really fortunate that four months of work is plenty," the former Friends star says.

"It's really fun making [Marina] breakfast, taking her to and from school and helping her with her homework. And we spend time together and take trips."
Not that all of parenting is a cakewalk. "Patience is a virtue," he explains. "I've become a lot more patient than I thought I was capable of."
And while he doesn't allow Marina to watch Episodes, LeBlanc says she is a big fan of Friends — but prefers singing and spending time outdoors like her father.
"She has a beautiful voice," the actor says of his daughter, who suffered from seizures and was diagnosed with what doctors believed was dysplasia as a toddler. "She has an audition for the talent show at her school today. I helped her to prepare some new pop song I don't know."
– Patrick Gomez