Ciara Confirms: Yes, I'm Pregnant!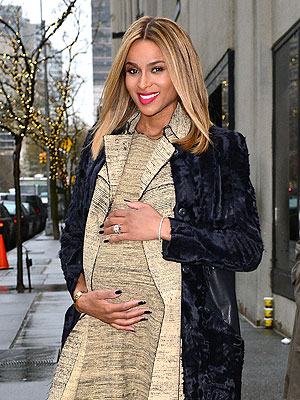 James Devaney/WireImage
It's true — Ciara is pregnant!
After months of rumors, the singer and actress confirmed Tuesday on The View that yes, she is expecting a baby with her fiancé, rapper-producer Future.
This will be the first child for Ciara, 28, while Future, 30, has three children from previous relationships — a son, 11, a daughter, 4, and a second son, 13 months.
The couple were engaged in October after Future surprised his love with an eye-popping 15-carat custom ring on her birthday weekend.
"I think I'll be part bridezilla, I'm not going to lie," Ciara told PEOPLE recently of wedding planning.

"But I want to be a happy one! I still want it to be a fun process, but I want the dress to be perfect, I want the cake to be perfect, I want the food to be perfect. We're both looking forward to it."
RELATED PHOTOS: Baby Bump Brides: Engaged and Expecting!
— Sarah Michaud with reporting by Mary Margaret