Drew Barrymore: Ellen DeGeneres 'Told Me I Was Fat'
It's been a while since we've seen Drew Barrymore out and about, but the actress made a special appearance at the 2014 People's Choice Awards Wednesday night to present an award to good pal (and frequent costar) Adam Sandler.
And the 38-year-old, who is expecting another girl in March with husband Will Kopelman, had a little fun talking about her growing bump.
Wearing a cream stretch T-shirt dress with a yellow tulle skirt from Vionnet's spring 2014 collection, the mom-to-be told the audience, "Ellen DeGeneres told me I was fat!"
"But I'm not, it was a joke. It was really funny," Barrymore quickly added to clear up any confusion.
Sandler, who received the Favorite Comedic Movie award, added: "By the way, you do look like you lost weight."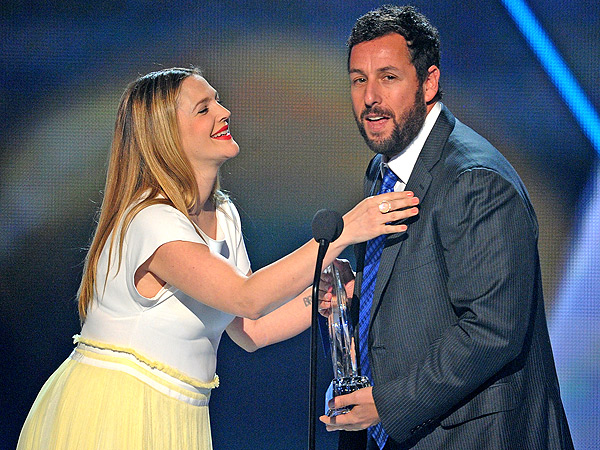 Kevin Winter/Getty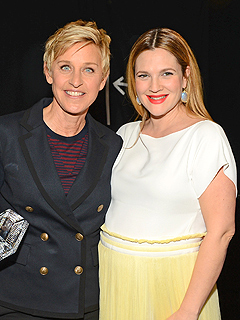 Mark Davis/Getty
The longtime friends are reuniting for another comedy, Blended, later this year. The stars play a man and woman who go on a disastrous blind date and vow to never see each other again, but then end up vacationing together with their kids in Africa.
Barrymore, who paired her gown with a Kara Ross clutch, Roger Vivier shoes and Irene Neuwirth earrings, glowed during the evening. But that doesn't mean she's putting style over enjoying her pregnancy.
"You're not supposed to look perfect while you're making babies," said the beauty mogul in the December 2013 issue of Women's Health.
"Making babies is perfection."
— Shanelle Rein-Olowokere