Courteney Cox: Coco Was Nervous (Then Excited) About Being a Big Sister
Her parents, Courteney Cox and David Arquette, may be veteran actors, but that didn't stop Coco from feeling nervous for her upcoming role — big sister!
But once the initial shock that Arquette was expecting a baby boy with girlfriend Christina McLarty wore off, the 9-year-old's feelings turned to sheer excitement.
"At first she was nervous because it's a big deal. At first, I was nervous! I was like, 'Woo, heavy.' Now it's great," the Cougar Town actress, 49, says during Tuesday's appearance on The Ellen DeGeneres Show.
Since their split in 2010, both Cox and Arquette have taken a united stand when it comes to Coco and, despite the actor's growing brood, little has changed.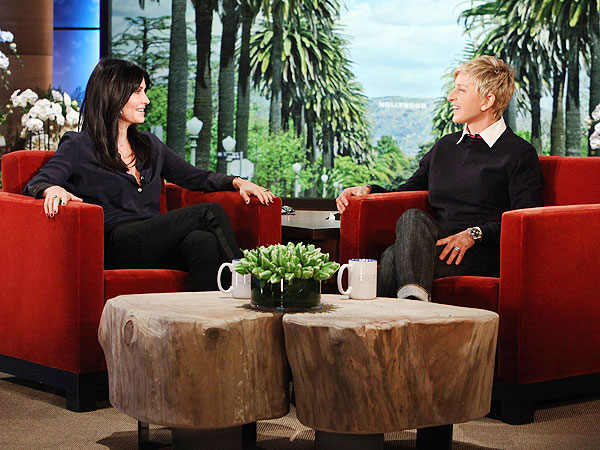 Michael Rozman/ Warner Bros.
"We actually all had dinner the other night. The whole family. It's a very unique relationship," she says. "All of us, like literally, me and Christina and David and Coco — it's great."
But, while she may be looking forward to the arrival of her baby brother, Coco isn't so keen on any major adjustments on Mom's end.
"It's almost like she's a little bit of a tick — she is on me! She doesn't want [any] changes in my life," Cox says. "So I went on this mother-daughter day with her and I took her to the spa."
After a day of special treatments — body scrubs and time in the jacuzzi — the two had a "romantic" dinner at Mastro's before heading home.
"We sat there, we held hands, we talked," she shares. "The next morning we woke up and she's like, 'Mom, did that really count as mother-daughter day?'"
— Anya Leon