Michelle Stafford's Blog: So Long, Spontaneity
Thank you for welcoming Michelle Stafford to our celebrity bloggers series.
The two-time Emmy Award-winning actress is best known as Phyllis on The Young and the Restless, a role she played for 15 years.
Now mom to daughter Natalia Scout Lee, 4, Stafford blogs on everything from body and style to decor and men on her "Doing It as a Single Chick" website.
She is currently the co-creator, co-writer and star of The Stafford Project, a Web series that debuted in August. As a tongue-in-cheek depiction of Stafford's life, the series has been called "terrific and audacious" by TV Guide.
The show can be viewed on her website and on YouTube. Additionally, Stafford, 48, can be found on Facebook, Twitter and Instagram.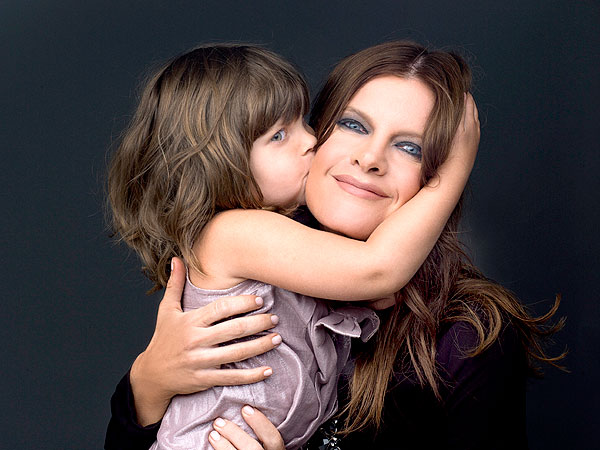 Ray Kachatorian
I think people who have children are secretly jealous of those who don't. Otherwise, why would they try so hard to make them feel bad for being childless?
I was just looking at my Instagram. I follow the designer Zac Posen, who is a genius and shows his very cool designs often on his site.
He just wrote something about a last-minute scheduling change that would have him flying off to Sydney, Australia, in two days. I mean, how fun. I thought to myself, "Wow, if someone said, 'Hey, wanna go to Sydney in two days?' I would be incredibly stressed!"
Should I bring Natalia? If I did, I would need a nanny. If I didn't, where would she stay? If I went alone and the plane crashed, she'd be parentless. If I went alone, I'd miss her. If I brought her, would it be a major pain in the ass — and am I a bad mom for even thinking that?
I mean, Zac didn't have these thoughts. He's just going to Sydney.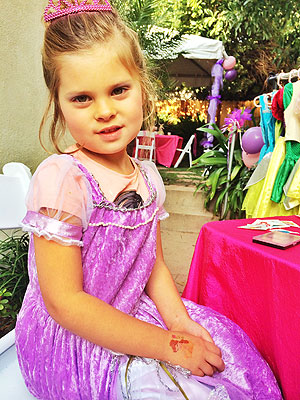 Courtesy Michelle Stafford
I do remember the days that I just got up and went. I still don't think I am used to having another person in my life to get ready. That's why I'm always 45 minutes late to everything and look haggard when I get there.
Oh! No! I used to spend TIME getting ready. I mean, now with my daughter there is always the time spent on talking her out of keeping her pajamas on. And she doesn't want to eat the beets I made. And she doesn't want to brush her hair — and when she finally agrees to brushing it, it's a lot of screaming and crying.
I'm brushing it too hard. It hurts. She wants it in pigtails, not a ponytail. She wants it loose and not in pigtails. She wants to wear a dress. No, not that dress! She wants the sparkly shoes, not the boots. She wants the jacket, not the sweater … Ooooooy!
Listen, don't get me wrong. I LOVE being a mother and wouldn't change it for the world.
But all I'm saying is, all you single folks without kids (and it wasn't that long ago that I was one of you), next time a parent tries to make you feel bad for not having kids just say, "Oh sorry, I didn't hear you. I was too busy making plans for my last-minute trip to Bora Bora."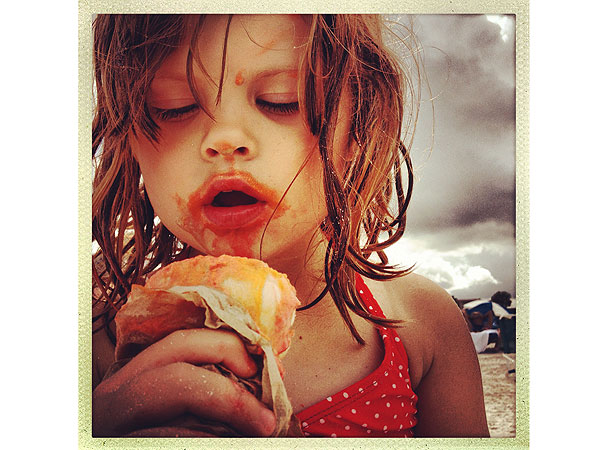 Courtesy Michelle Stafford
Believe me, that will get 'em …
— Michelle Stafford