Rob and Amber Mariano Expecting Fourth Child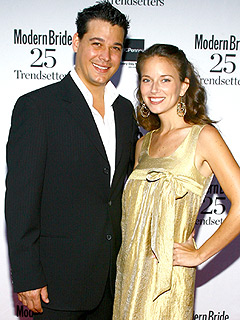 Scott Wintrow/Getty
If they ever do a reality series featuring the children of Survivor castmates, then Rob Mariano and his wife, Amber, will definitely have an advantage — the couple are expecting their fourth child.
Mariano, 38, announced the pregnancy on Twitter on Tuesday, sharing an ultrasound picture captioned, "My wife Amber is so hot, I can't keep my hands off her… Here is to 2014!!! #4"
The couple, who competed on Survivor and The Amazing Race, wed in the Bahamas in 2005 and already have three daughters — Lucia Rose, 4½, Carina Rose, 3, and Isabetta Rose, 20 months.
"I'm definitely outnumbered now," he said in 2010. "But at the end of the day, it's exciting and fun."
My wife Amber is so hot, I can't keep my hands off her… Here is to 2014!!! #4 pic.twitter.com/JhzYUEV40f

— Boston Rob (@BostonRob) January 1, 2014
— K.C. Blumm