See the Designer Clothing North West Received for the Holidays
Keeping up with North West's shoe and clothing collection won't be easy this Christmas. Kim Kardashian posted four photos to Instagram on Monday showing off the incredible designer duds her daughter received as gifts this holiday.
From whom, you ask? Oh, just Stella McCartney, Giuseppe Zanotti, Charlotte Olympia and Hermès.
And it looks like footwear was the hot gift for Nori this season, as Zanotti sent adorable white zippered and fringed sneakers and black jeweled flats; Olympia gifted her some cute black kitty shoes; and Hermès's Michael Coste sent pink ribboned slippers (along with a baby blanket).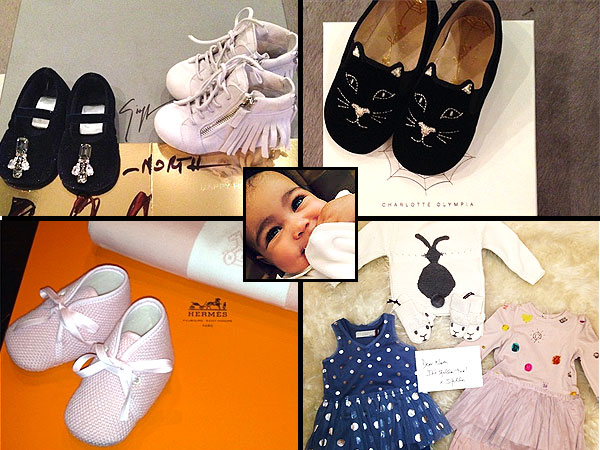 Courtesy North West

Two lovely dresses and a sweater from McCartney completed this round of gifts.
This isn't the first time North has received luxury items to add to her wardrobe. Lanvin, Givenchy and more sent chic mini fashions during Fashion Week.
— Tim Nudd