Adorable! Heidi Klum's Fun Holiday Pajamas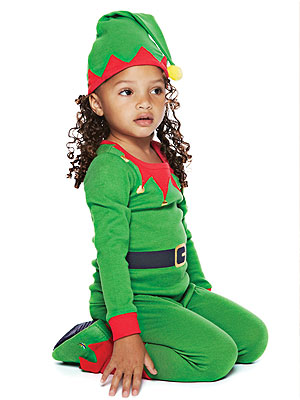 Courtesy Truly Scrumptious

It was the night before Christmas and all through the house, your little elf was soundly sleeping, quiet as a mouse!
Still on the hunt for the perfect pair of holiday pajamas? Well, you can put a stop to your search thanks to the fun sleepwear from Heidi Klum's Truly Scrumptious line.
Your tot will love playing the part of Santa's little helper in the Green Elf Pajama Set ($15, left), which includes adorable booties and a cute cap.
And you'll love watching your sleepy sweetie snuggled up in the Snowman Pajamas ($10) — the only thing melting will be your heart.

One thing's for sure: this year's festive photos just got a whole lot cuter.
— Anya Leon