Brrr! 7 A.M. Enfant's Stylish New Gear Is Beyond Cozy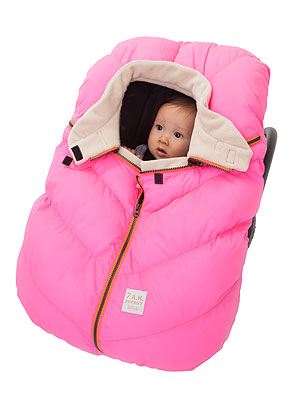 Courtesy 7 A.M. Enfant
Winter is full of fun firsts for baby: holidays, snow and Santa! But the frigid air also means mastering how to bundle up your babe so they stay snug in their car seat.
Fortunately, 7 A.M. Enfant has got you (and your little one) completely covered.
Just in time for the wintry weather, they're rolling out their new Car Seat Cocoon ($59), which features a cozy micro-fleece lining and elasticized base that slips over your seat in seconds.
They've also launched a cool collection of Chevron-stripe stroller blankets ($172) and the versatile Cygnet Cover ($78) — which works just as well with a baby carrier — that will keep your tot super warm when you head out with the stroller in those bitter temps.
– Anya Leon