Olivia Wilde Bumps It Up in Black at the Golden Globe Nominations
Early mornings and the first months of pregnancy just don't mix for a lot of moms, and mom-to-be Olivia Wilde was no exception when she set out in the middle of the night to present the Golden Globe nominations on Thursday.
"Getting up at 3:30 AM to announce Globes noms w @azizansari and @zoesaldana. Can I wear my head gear?" the actress (here with fellow announcers Zoë Saldana and Aziz Ansari) Tweeted. "I genuinely might puke."
But the 29-year-old, who's expecting her first child with fiancé Jason Sudeikis, looked cool, calm and immaculately put-together in a sweet little black dress with a white lace collar as she announced the nominations in Beverly Hills.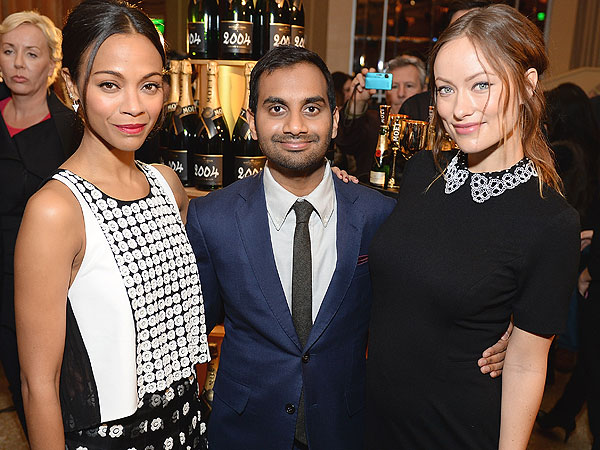 Michael Kovac/WireImage

A source tells PEOPLE that Wilde and Sudeikis, who met on the season finale of Saturday Night Live in 2011 and got engaged in January, "are incredibly happy" about becoming parents. "They're very excited to welcome a new member into their family."
— K.C. Blumm