Scrub-a-dub-dub! Dubble Trubble Makes Bath Time Extra Sweet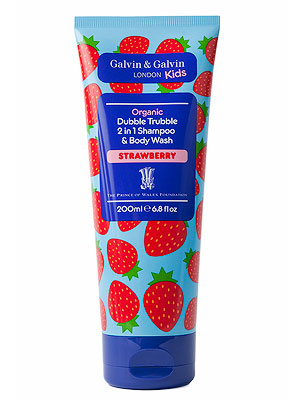 Courtesy Dubble Trubble
What if you could clean up the kiddies with a sweet-smelling wash that isn't harmful to their bodies? And what if this said wash could double as a gentle shampoo?
Problem solved: Dubble Trubble's new line of 2-in-1 Shampoo & Body Washes ($5 each) are free of any parabens, mineral oils and animal products. They're also made with organic botanical extracts so they smell just like fresh fruit.
And we haven't even mentioned the cheerful packaging that's enough to make any kid (big or small!) smile while taking a bath or shower.
Available in fun scents like strawberry and watermelon, they're so yummy you might even find yourself swiping a squirt every now and then!
— Anya Leon