Show Off Your Trendsetting Tot with Lil'Stylers Cool New App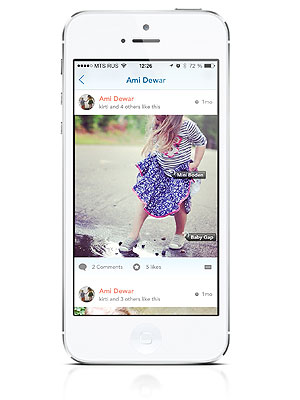 Courtesy Lil'Stylers
Whether you're looking to spruce up your kid's closet or just really proud of your child-friendly stylist skills, there's now a fun place for you.
Lil'Stylers has recently launched an app that opens a whole new door into the pint-size fashion world.
Available for download via iTunes, it allows style-conscious parents to upload snapshots of their mini models and tag the clothing brands their kids are sporting with just a few quick clicks.
Then, when fellow moms and dads go browsing for a bit of inspiration and find a look they love, they can easily shop the items straight from the app. Impressed? We are too.

Best of all: Lil'Stylers has strict privacy settings so parents can choose whether to turn the world into their child's runway or only share their photos among family and friends.
— Anya Leon