Blue Ivy Celebrates Dad Jay-Z's Birthday In Style
When you're Blue Ivy Carter, you don't just wear a regular jacket. You wear one embellished with gold studs spelling out "Miss Blue Carter" on the back. On Wednesday, mom Beyoncé posted an adorable photo of her 22-month-old girl walking hand-in-hand with the family's birthday boy — dad Jay-Z — on Instagram.
Along with her blinged-out outerwear, Blue Ivy also wore the Brooklee B (how apropos!) floral booties, $65, by Dr. Martens. So now she has her own crown, director's chair and personalized clothing. We wish we had as much swag as Bey and Jay's daughter. No, really.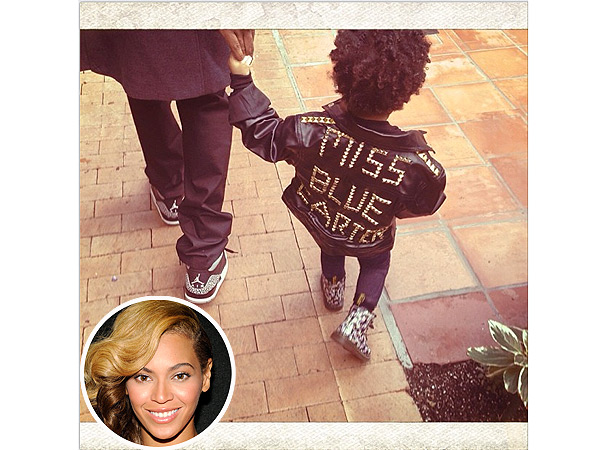 AKM-GSI (2); X17 Online

Related Video: Beyoncé Celebrates Her Birthday