Jaime King Wears Her Heart On Her… Sweatshirt?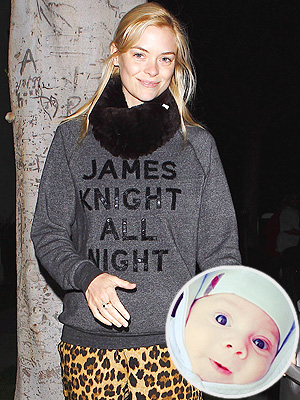 x17; Courtesy Jamie King
It's been almost two months since Jaime King welcomed son James Knight. And like any new mom, the Heart of Dixie actress wants to keep her new bundle of joy as close to her as she can.
That's why we loved seeing the fresh-faced King playing up her new parental status with a cheeky message sweatshirt from Bow & Drape that read, "James Knight All Night" last Saturday.
As every mama knows, humor is a great way to handle those sleepless nights. And King is known for taking a fun approach to all things baby — remember her Star Wars-themed shower?
We also admire how put-together she looks after staying up with little James. King paired her comfy gray top with a faux fur scarf and Bardot's leopard slouch pant for an easy yet chic ensemble.
TELL US: How would you describe your new baby style? Is comfort the key?