Evan Rachel Wood: Why I Will Not Release My Son's Name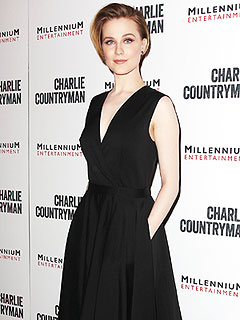 Kristina Bumphrey/Startraks
Evan Rachel Wood is staying mum on motherhood.
Since welcoming her first child with husband Jamie Bell in July, the actress has yet to release any details on their baby boy — and she doesn't plan to.
"People obviously know I was pregnant — can't hide that — so I have no problem talking about the baby and that we're doing really well," the Charlie Countryman star, 26, says in an interview with The Daily Beast.
"I haven't released his name. I've done my best to keep his picture from being taken, just because kids don't really have a choice in the matter."
Despite both her and Bell's success in the spotlight, Wood is determined to keep the couple's now 3-month-old son's privacy a priority.
"It's such a shame when kids get harassed just because of who their parents are before they're old enough to decide who they are or who they want to be," she explains.
— Anya Leon
Related Video: Evan Rachel Wood Gets Into Character