Nia Long: Work Calls Stopped When I Got Pregnant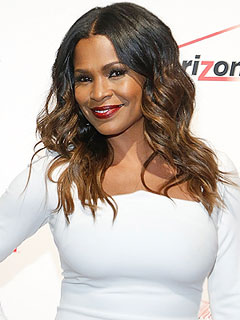 John Lamparski/WireImage
When Nia Long gave birth to her baby boy, she quickly realized there would be no need to pencil in maternity leave — it's already built into the business.
"It wasn't like I called my agent and said, 'I'm having a baby and I'm not coming back for two years.' It was more like, 'I'm having a baby,' and they stopped calling me for awhile," The Best Man Holiday actress, 43, tells Mom.me.
"Once the baby was born, and I was ready, the conversations gradually started to happen and eventually you get a job."
But even if there had been a role immediately following the arrival of now 2-year-old son Kez Sunday, Long would have likely turned it down.
"I admire the women who can have babies and jump right back to work," she says. "As a nursing mother, I couldn't sit there and just pump all day. I needed to be close to my baby."
Now that she's back into the swing of things, Long — also mom to 13-year-old son Massai — is once again striving for balance, both personally and professionally.
"I was having this conversation with [director] Tyler Perry about single moms. He was talking to a mom, and he asked, 'How do you do it? How do you do it every single day?' and her answer to him was, 'You just do it. You don't think about it,'" Long shares. "And so for me, it's all kind of stored in my mind, and I have a good way of remembering what needs to be remembered. You have to. It's just part of the gig."
The working mom-of-two isn't the only one experiencing changes; Her son Massai is slowly becoming increasingly independent.
"The place where we're moving to is in walking distance to school — he's 13, he can now walk to school," Long explains. "Those are the things, then you get to see, 'Did I really do my job well? Does he have the judgment?'"
But, despite his growing up, Long jokes her teenager still holds onto some of his childhood habits — especially when it comes to trying new things. "The only thing he doesn't like is when his food touches each other. I'm like, 'Really? You're still on that?'" she says.
"Both of my kids are pretty good with vegetables. I make sure that, before I even put the meal on the table, that there's a salad involved."
— Anya Leon