Busy Philipps 'Didn't Understand' How She Could Love Another Baby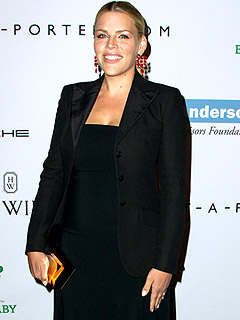 Xavier Collin/Splash News Online
Becoming a mother for the second time wasn't supposed to bring any surprises for Busy Philipps. The Cougar Town actress, already mom to 5-year-old daughter Birdie, had experienced firsthand the paradigm shift that greets new parents.
What she couldn't wrap her head around is how there would be enough room in her heart to replicate that same all-encompassing affection for baby number two.
"The thing that really strikes me — and everyone told me this but I didn't understand how it was going to work — was that my heart would expand for my second child in the same way that it did for my first," Philipps told PEOPLE Saturday while attending the second Annual Baby2Baby Gala in Los Angeles.
"I didn't understand how I was going to love another child as much as I loved my first."
Fortunately for Philipps, maternal instinct and a little bundle named Cricket Pearl immediately allayed any doubts as far as this mother's unlimited capacity to love.
"Everyone says, 'It'll happen, don't worry you'll love your second child just as much!' And I was like, 'I don't know, I really like my first one!'" she says with a laugh. "But it's been amazing. It's very pure, she's just a little ball of joy."
So much so that even other people stop and take note of 4-month-old Cricket's unfettered delight in the everyday, a trait that Philipps admits isn't entirely hereditary.
"What's funny is that [our] nanny said to me, 'You must have been so happy in your pregnancy.' And I was like, 'No! I was really stressed out, and I cried a lot!'" she shares. "But for some reason this little girl came into the world and she just has the most joy I've ever seen."
Despite discovering anew what a mother's heart is capable of, the 34-year-old is in no rush to even contemplate testing those bounds again anytime soon.
"I feel like two girls is awesome. I wouldn't be opposed to a third child, but I'm just one of those people that doesn't think about that," Philipps says. "Three girls would be amazing, two girls and a boy would be amazing — we'll see what happens in the future."
— Reagan Alexander