Nick Lachey: Why We're Waiting to Have a Second Child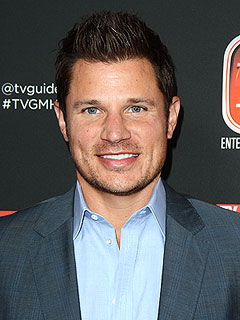 Tonya Wise/Splash News Online
Nick Lachey was used to being busy — but nothing could prepare him for the all-consuming role of being a father.
Asked what surprised him most about fatherhood, the 98 Degrees singer tells PEOPLE: "Just how intense it all is. I mean, honestly, it consumes everything you do, every decision you make. Everything in life is completely turned upside down by this little guy."
Not that Lachey, 40, and his wife Vanessa, 32, are complaining about 13-month-old Camden John.
"We're incredibly blessed," he told PEOPLE Monday at TV Guide's Hot List Party in Hollywood. "He's slept through the night since he was three months old. I mean, he's an angel. But really, everything you used to do — and you've done for the previous 38 years — now it's all flipped around."
He adds: "You have to consider someone else first, and I think if you asked the majority of parents, they wouldn't want it any other way. It's the most amazing experience you could ever go through."
So, when will Camden get a sibling?
"My brother and I are two and a half years apart, so I think we'll wait a little longer," says Lachey. "It's good to have … enough separation that they can feel like they have their own identities, and they're not right on top of each other."
In any case, Lachey and Camden are just starting to bond, man to man.
"I get up every morning with him, feed him breakfast, we take a walk together," says Lachey. "[Vanessa] works during the week, doing Dads on Fox, so she has less time during the day … The thing I love about him is he's a tough kid. I can wrestle with him even though he's only 13 months old. We can wrestle and do the guy stuff."
— Tim Nudd with reporting by Mariah Haas