Amanda Beard's Blog: Meet My Family!
Please give a warm welcome to our newest celebrity blogger, Amanda Beard!
The seven-time Olympic medalist first appeared on the sports scene at the 1996 Atlanta games, walking away with her first gold for the medley relay and two silvers for the 100 and 200-meter breaststrokes — all at the age of 14.
Since then, the competitive swimmer scored a bronze medal at the 2000 Sydney Olympics, and her first individual gold medal along with two silvers at the 2004 Athens games.
Beard, who is sponsored by Aqua Sphere, recently penned her memoir, In the Water They Can't See You Cry.
She and her husband Sacha Brown married in May 2009 and are the proud parents of son Blaise Ray, 4, and daughter Doone Isla, 4 months.
Beard can be found online on Facebook, Instagram and Twitter @AmandaRayBeard.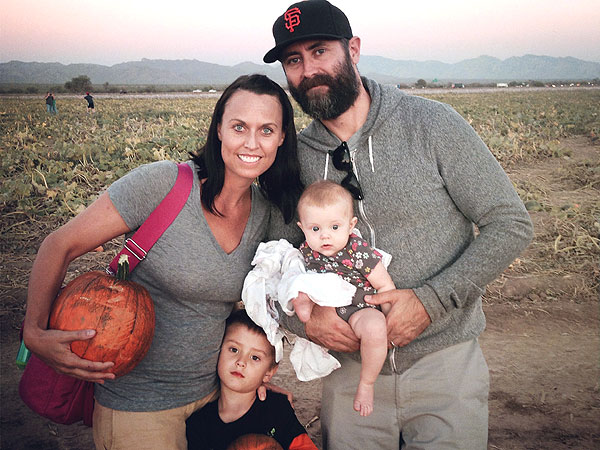 Courtesy Amanda Beard
Hey PEOPLE & friends!
I'm Amanda Beard, and I'm excited to be writing alongside all of the other incredible women on People Moms & Babies. We're all different in our pursuits — acting, singing, modeling, swimming — yet united by one of the best gifts of all: motherhood!
Many people know me as the shy 14-year-old clutching my teddy bear at the '96 Olympics, and have watched me through the years as I competed in three other Olympic Games; others know me through my sponsors like Aqua Sphere.
Nowadays, away from the pool, I'm a soccer mom who spends a lot of time on the floor playing Legos with my son and husband. My newest title is mom-of-two, as we recently welcomed our beautiful baby girl, Doone, in June.
Between preschool, play dates and getting back in the pool to train for Rio 2016, life is a bit hectic — but wonderful nonetheless — and I'm excited to introduce you to my favorite people: the ones who know me as "Honey" and "Mommy."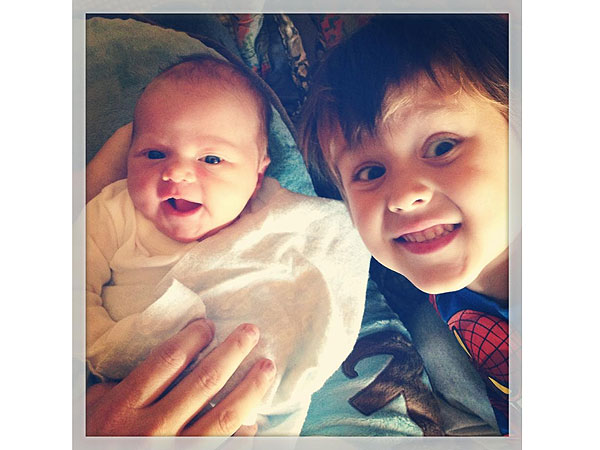 Courtesy Amanda Beard
Doone, our smiley little girl: Doone, my 4-month-old, is the happiest baby I've ever met. She always has a big smile on her face in the morning, and is thoroughly amused by everything her big brother, Blaise, does.
I heard through the grapevine that our PEOPLE.com readers loved Doone's name when we announced her birth back in June, and wondered how my husband Sacha and I came up with it. Well, I wish we had an amazing story but, the fact is, we just thought it was a beautiful and unique name. When I looked at her for the first time, she looked like my little Doone.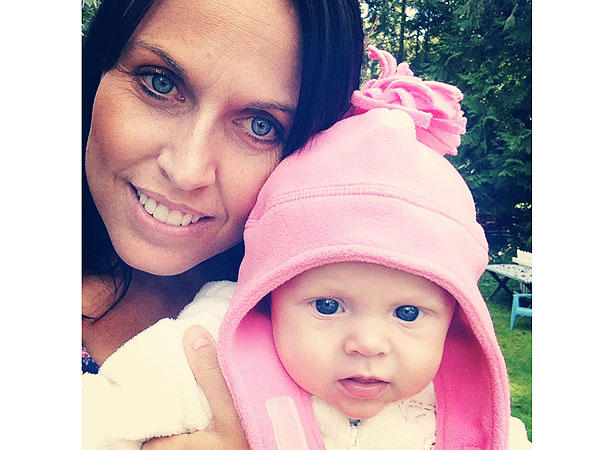 Courtesy Amanda Beard
Blaise, our resident superhero: Blaise is my smart, silly and sensitive 4-year-old. He is truly a cross between Sacha and I: loving sports and art. Blaise is our budding athlete (I'm his soccer coach this year!), is obsessed with superheroes, and is an amazing helper (which makes him a superhero in our eyes). Oh, and before Doone was born, Blaise referred to her as "my baby," which we thought was hysterical.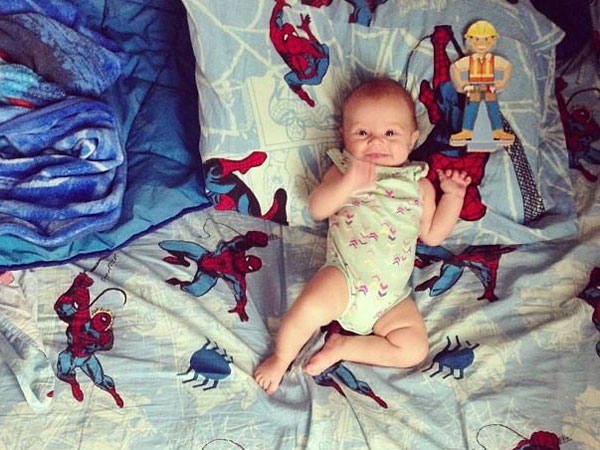 Courtesy Amanda Beard
Sacha, the artistic one, and my partner in crime: Sacha and I have been married for four years — and he's my better half! I admire the passion he has for his job as a photographer, and his love for fine art, videography and travel. In fact, he travels the U.S. on his motorcycle taking pictures and going on off-roading adventures (when he's not on daddy duty). He also enjoys fishing, and is currently teaching Blaise the ropes (or the rod, I suppose!).
Over the coming months, I can't wait to share more about our life as a family of four (so far, so good!), and how Blaise and Doone are coming into their relationship as brother and sister.
I'll also be taking you on the journey with me as I work to get back in pre-baby shape while training for another Olympic Games — this time, as a mom of two.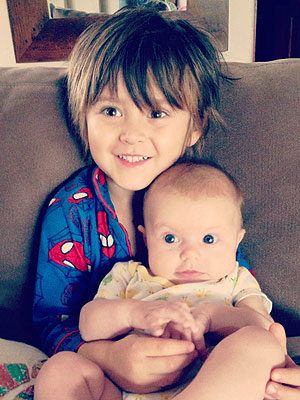 Courtesy Amanda Beard
Take care until next time!
— Amanda Beard