Paul Delvecchio Welcomes Daughter Amabella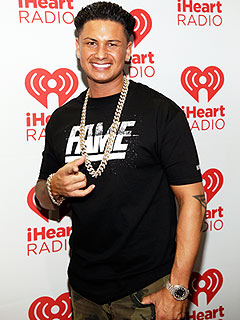 Isaac Brekken/Getty Images for Clear Channel
Surprise — Pauly D is a dad!
Former Jersey Shore cast member and popular DJ, Paul Delvecchio recently discovered he fathered a daughter, his rep confirms to PEOPLE.
The mother of baby Amabella is a New Jersey native he met last year in Las Vegas while in town for a gig, reports TMZ, which broke the news Tuesday.
"I'm proud I'm a father," Delvecchio says. "I am excited to embark on this new part of my life."
According to TMZ, the mother, who is 26, filed court documents in New Jersey to formally establish paternity. However, Delvecchio, 33, has already taken a paternity test that proves he is indeed the father.
The baby is reportedly a few months old and living with her mom.
Delvecchio, a Rhode Island native, seems to be embracing unexpected fatherhood — he retweeted several messages of congratulations on his Twitter account.
— Kathy Ehrich Dowd with reporting by Elizabeth McNeil