Boo-tiful! H&M's Kids Halloween Collection Is Frightfully Cute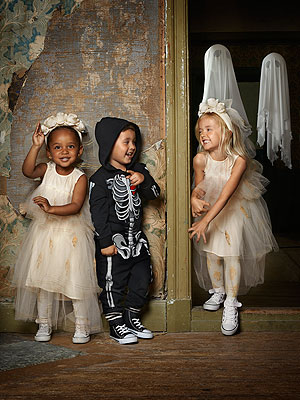 Courtesy H&M
Your dreams of hosting a mini masquerade ball just got easier thanks to H&M's new All for Children Halloween collection.
Inspired by 18th century fashions, it includes a luxe-looking sea captain's coat ($30)  — complete with gold embroidery! — and a pink and light blue Marie Antoinette dress ($50) perfect for the famed French court.
But we think the real show-stoppers are the detailed accessories (blond wig, pug handbag, pirate boots, mermaid crown). And unlike the throwaway costumes we usually buy, these offerings are ready made for future dress-up sessions because they don't scream holiday.
That doesn't mean you won't find the prerequisite spooky looks. There's an adorable skeleton jumpsuit ($25), bat cape ($30) and pumpkin mask ($15) in the mix.

Added bonus: the company is donating 25 percent of the retail sales to UNICEF to help provide improved access to education and prevention of child labor for over 40,000 children in Dhaka, Bangladesh.
And some of the pieces are made from more sustainable materials, such as organic cotton and Tencel to help protect the environment.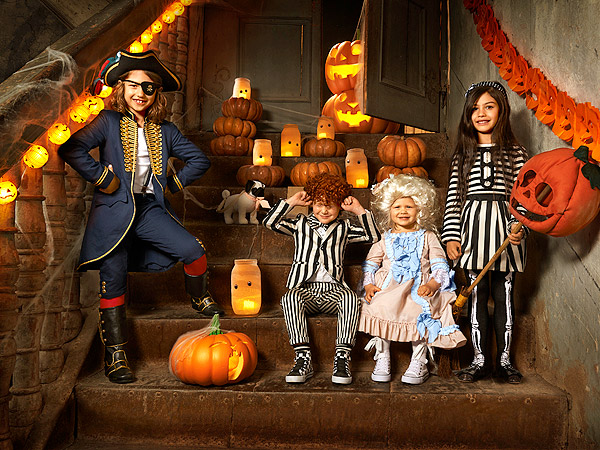 Courtesy H&M