Neil Patrick Harris and His Family Head to a Halloween Party
Neil Patrick Harris and his gang are making sure they're not late, late for a very important date.
The actor proved his family is already in the Halloween spirit with a picture posted to his Instagram on Sunday, showcasing the foursome's adorable Alice in Wonderland-themed attire.
"Our costumes for the Halloween carnival at the kids' preschool yesterday," the How I Met Your Mother star wrote alongside the photo. Their trip to Wonderland comes following their previous adventure in Neverland.
But while they all played their parts perfectly — Harris and David Burtka dressed up as Tweedledee and Tweedledum and 3-year-old twins Harper and Gideon were Alice and the White Rabbit  — they'll be switching it up in time for the season's spookiest night.
"But 10/31 will be frighteningly different … ! @DavidBurtka came up with both themes/costumes. He's amazing," Harris, 40, adds.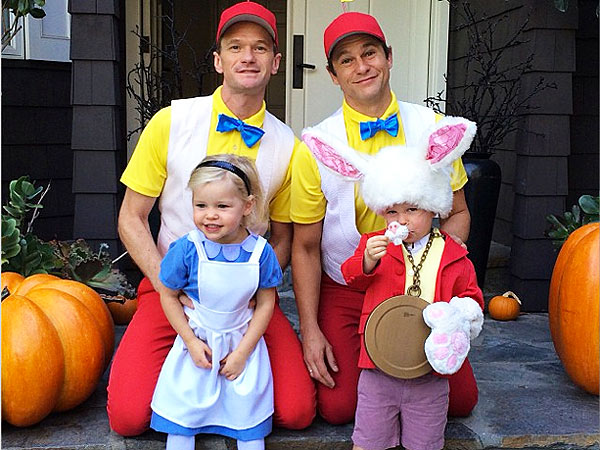 Courtesy Neil Patrick Harris